events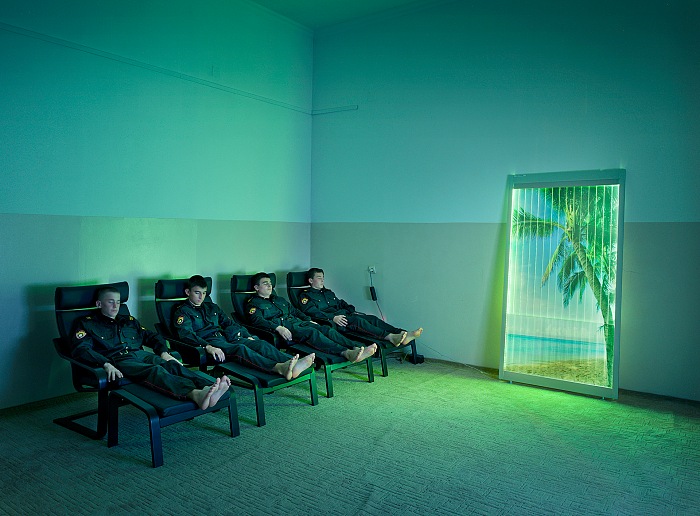 Frank Herfort, Russian Fairy Tales. © Frank Herfort.
EVENTS
Circulation(s) 2018
The most important event dedicated to promoting young talents of European photography opens in Paris on 17 March 2018.
more...
EVENTS
Three Nenet families live on the tundra in reindeer-skin tents. The group has around 600 reindeer. From the series: Yamal Peninsula.

© Yuri Kozyrev/NOOR.
Fotografia Europea 2015 The inaugural days will open the tenth edition of Fotografia Europea, dedicated to the relationship between man and nature and included in the Reggio Emilia project for Expo 2015
EVENTS
ReallyGood, Murder, 2008. © Noh Suntag

.
Kyotographie 2015 The International photography festival in Kyoto is back! The exhibitions will run until the 10th of May 2015
FPmag
editor in chief Sandro Iovine | sandro.iovine@fpmagazine.eu - senior writer Stefania Biamonti - web developer Salvatore Picciuto | info@myphotoportal.com - linguistic coordination Nicky Alexander - translations Nicky Alexander, Rachele Frosini - contributor Davide Bologna, Mimmo Cacciuni Angelone, Laura Marcolini, Stefano Panzeri, Pio Tarantini, Salvo Veneziano - local Lazio correspondent Dario Coletti local Sardinian correspondent Salvatore Ligios - local Sicilian correspondent Salvo Veneziano - editorial office via Spartaco, 36 20135 Milano MI | redazione@fpmagazine.eu - phone +39 02 49537170 - copyright © 2015 FPmag - FPmag is a pubblication of Machia Press Publishing srl a socio unico, via Cristoforo Gluck, 3 20135 Milano MI - VAT no. 07535000967 C.F. (TAX code) 07535000967 - Copyright © 2015 FPmag - Registered at Tribunale di Milano No. 281 on the 9th September 2014