meltingpot

MELTINGPOT
NGO: Call for Entry 2017
Until the 25th of May 2017 it is possible to take part to the Call for Entry for NGOs organised by the Festival of Ethical Photography for the event's next edition
more...
MELTINGPOT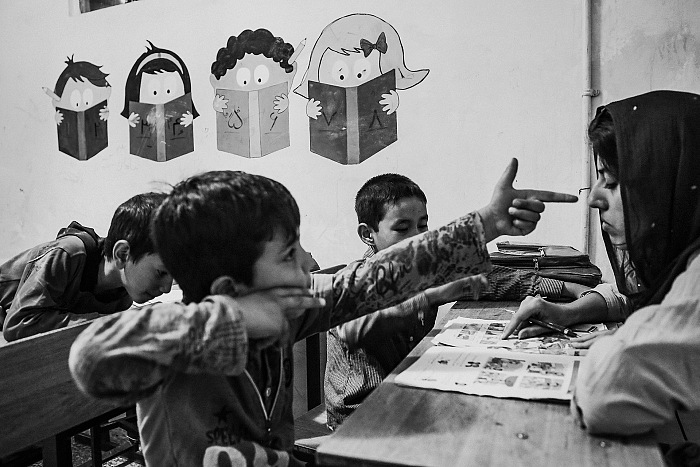 Children with no Identity. © Abdollah Keidari.
The Impact Project: cues for reflection An evening of screenings, in which are shown positive issues and not misfortunes. This is The Impact Project
MELTINGPOT
Ivan leads a group of explorer of the paramilitary militia of the Pravy Sektor. His task is to patrol all enemy lines in order to identify places where artillery, snipers and trenches are hidden. © Ugo Lucio Borga/Echo Photojournalism.
Reality has the habit of being complex Judging from a distance is easy and reassuring, however a journalist has the duty not to relying only on "what people say". Here we publish the photographer's responses to the heated debate on Facebook
MELTINGPOT
Sarajevo, Bosnia and Herzegovina, July 2011. © Matteo Di Giovanni.
From Italy to the North Cape A journey from Italy to the North Cape, and a photographic project to show how biotechnology can manage to make possible an enterprise once barred to those who have to cope with a disability
FPmag
editor in chief Sandro Iovine | sandro.iovine@fpmagazine.eu - senior writer Stefania Biamonti | stefania.biamonti@fpmagazine.eu - web developer Salvatore Picciuto | info@myphotoportal.com - linguistic coordination Nicky Alexander - translations Nicky Alexander, Rachele Frosini - contributor Davide Bologna, Mimmo Cacciuni Angelone, Laura Marcolini, Stefano Panzeri, Pio Tarantini, Salvo Veneziano - local Lazio correspondent Dario Coletti local Sardinian correspondent Salvatore Ligios - local Sicilian correspondent Salvo Veneziano - editorial office via Spartaco, 36 20135 Milano MI | redazione@fpmagazine.eu - phone +39 02 49537170 - copyright © 2015 FPmag - FPmag is a pubblication of Machia Press Publishing srl a socio unico, via Cristoforo Gluck, 3 20135 Milano MI - VAT no. 07535000967 C.F. (TAX code) 07535000967 - Copyright © 2015 FPmag - Registered at Tribunale di Milano No. 281 on the 9th September 2014