Organ Vida 2017
Organ Vida is an international photography festival which takes place in Zagreb every September, and is a place of encounter of contemporary local and international artists, both emerging and established, with the common goal of promoting art and contemporary photography practice.
By creating a rich and diverse program, the organisers, Organ Vida Photography Association, want to encourage critical thinking and discussion about crucial social, political and personal questions which can be communicated through the medium of photography.
The 9th edition of Organ Vida – which takes place from 6th to 20th September 2017 in some of the most prestigious exhibition venues of Zagreb – includes not just exhibitions, but also educational, discourse and film programs which contain conferences, workshops, artist talks, portfolio reviews, lectures, performances, film screenings, and a lot of other contents.
Many internationally known and renowned experts, theoreticians, critics, curators and artists take active part in the festival program, organized under the artistic direction of Marina Paulenka.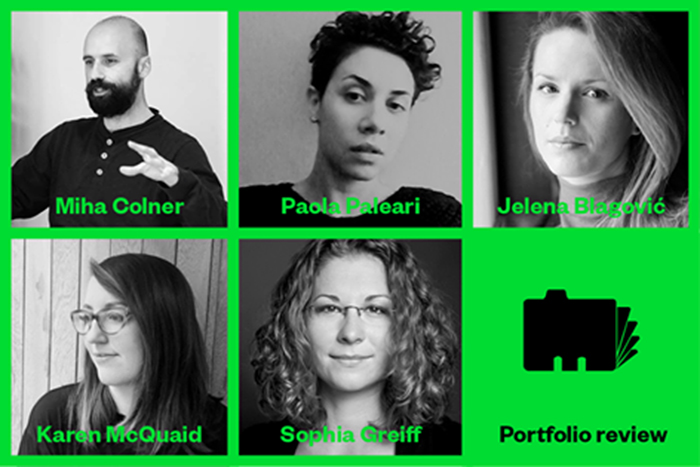 The reviewers involved in the Organ Vida 2017.
THE 13 EXHIBITION OF ORGAN VIDA 2017

• White Bear by Sheng Wen Lo
• Highway by Davor Konjikušić
• Independence Through the Lenses by AA.VV. (Juha Arvid Helminen, Jaakko Kahilaniemi, Harri Pälviranta, and Juuso Westerlund)
• Imperial Courts (2015) Three channel video, color, with sound 69 minutes loop by Dana Lixenberg
• Verisimilar worlds, The West African works, 2005 -2010 by Pieter Hugo
• Sharkification by Cristina de Middel
• New Citizens – Finalists' exhibition and screenings by AA.VV. (Exhibition: Nick Hannes, Ingvar Kenne, John Feely, Alexandra Polina, Miia Autio, Sarah Pabst, Annalise Natali Murri, Hannes Wiedemann, Drew Nikonowicz, Daniel Castro Garcia. Screenings: Camille Lévêque, Raffaele Petralla, Christopher Sims, Pavel Volkov, Tanya Houghton, Alana Holmberg, Amélie Landry, Bronia Stewart, Maria Kapajeva, Pablo Ernesto Piovano)
• Photobook exhibition – Dummy Award 2017 & Kassel Fotobook by AA.VV.
• Really real by MA students from AKV St. Joost
• Jeliba, muette by Danko Stjepanović
• Ego, Eco, Crescendo by Anouk Kruithof
• YU: Lost country by Dragana Jurisic
• Indefinitely by Katrin Koenning


The Organ Vida 2017 team.
Organ Vida – International Photography Festival 2017
various venues - Zagabria (Croatia)
6 – 20 September 2017
opening times: various, depending on the exhibition venue/events
entrance fee: -
info: vanda.volic@organvida.com
www.ovfestival.org


_ _ _

[ INTERNAL RESOURCES ]
◉ [ portfolio ] Made in USSR by Alexandra Polina
◉ [ YToI2015 ] Portrait Category | Best Author 2015: Miia Autio
◉ [ FFE2015 ] The dark side of agribusiness

[ EXTERNAL RESOURCES ]
◎ Miia Autio
◎ Angélica Dass
◎ Organ Vida – International Photography Festival