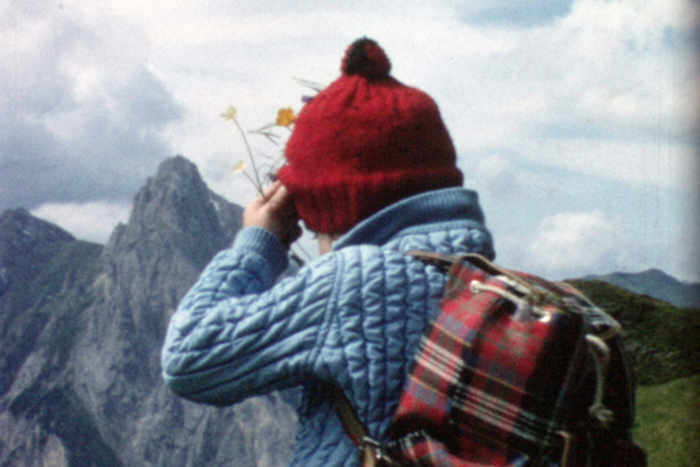 © Giuseppe De Mattia/Home Movies.
The coincidence of the gaze
On Wednesday, November 4th 2015, starting from 7 p.m., at the center of photography Spazio Labo', in Bologna, Giuseppe De Mattia and Home Movies – Archivio Nazionale del Film di Famiglia will present the book La coincidenza dello sguardo (The coincidence of the gaze).
«The project, which grew out of historical reflection on the expansion of image production practices since the second half of the Sixties, is an attempt to find correspondences between Ghirri's photographic research and the proliferation of mass amateur images. The challenge lay in recreating the Emilian photographer's imagination (and everything pertaining thereto) of the first period by seeking it precisely in that humus and in that model from which his own artistic research originated. This work is an inquiry into how much amateur film archives in embryo may incorporate unconscious glances that are not so far from the transfiguration of reality carried out by photographers. The insight therefore arises from coincidences and resemblances, incredible but only apparently random: some frames from home movies made prevalently in Emilia appear almost like unpublished professional shots, charged with a status full of ambiguity and at the same time stimulating».
During the evening will participate the authors Giuseppe De Mattia, Paolo Simoni and Ilaria Ferretti (Home Movies) and the historian of photography Claudio Domini.

Book presentation: La coincidenza dello sguardo by Giuseppe De Mattia e Home Movies
Spazio Labo' | Centro di fotografia, Strada Maggiore, 29 - Bologna (Italy)
4 November 2015
opening times: 7 p.m.
admission fee: free
info: +39 328 3383634
info@spaziolabo.it
www.spaziolabo.it

– – –
[ EXTERNAL RESOURCES ]
◎ Giuseppe De Mattia
◎ Home Movies - Archivio Nazionale del Film di Famiglia
◎ Luigi Ghirri
published on 2015-11-02 in NEWS / EVENTS
SpazioLabo
more in EVENTS


recent news
FPmag
editor in chief Sandro Iovine | sandro.iovine@fpmagazine.eu - senior writer Stefania Biamonti - web developer Salvatore Picciuto | info@myphotoportal.com - linguistic coordination Nicky Alexander - translations Nicky Alexander, Rachele Frosini - contributor Davide Bologna, Mimmo Cacciuni Angelone, Laura Marcolini, Stefano Panzeri, Pio Tarantini, Salvo Veneziano - local Lazio correspondent Dario Coletti local Sardinian correspondent Salvatore Ligios - local Sicilian correspondent Salvo Veneziano - editorial office via Spartaco, 36 20135 Milano MI | redazione@fpmagazine.eu - phone +39 02 49537170 - copyright © 2015 FPmag - FPmag is a pubblication of Machia Press Publishing srl a socio unico, via Cristoforo Gluck, 3 20135 Milano MI - VAT no. 07535000967 C.F. (TAX code) 07535000967 - Copyright © 2015 FPmag - Registered at Tribunale di Milano No. 281 on the 9th September 2014