Festival Photo La Gacilly 2017
The Sub-Saharan African photography (La photographie africaine), the relationship between man and animals (Home - Animal: le face-à-face) and, as it is customary, environmental issues (Enjeux Environnementaux): these are the three main themes along which the exhibitions offered by the 14th edition of the Festival Photo La Gacilly (La Gacilly Photo Festival), the largest outdoor photographic exhibition in France, will intertwine, from 3rd June to 30th September 2017, will once again transform the small Breton village of La Gacilly into a kind of open gallery.
One of the less well-known festivals and completely free – founded by Jacques Rocher and organised by the Festival Photo La Gacilly association under the presidency of Auguste Coudray – which has long been distinguished for the exhibition modality adopted, the quality of the set-ups and the variety of exhibitions offered. In fact, there will be thirty-five exhibitions that will animate the 2017 edition, entitled I Love Africa, and will all be perfectly integrated into the urban and natural setting of the small Breton town.
The African photography of today and yesterday will meet this way with the look of those who, like Arthur Rimbaud, have welcomed Africa in their eyes; the sophisticated portraits realised by Rob MacInnis from farmyard animals or those of dogs by Elliott Erwitt will make an acidic counterpoint to images of perpetual killings by poachers by Brent Stirton. And so on in a rich kaleidoscope of visions, often in large dimensions, that from the façades, bridges and gardens of the old town will seep in to the eyes of anyone who travels along the streets of La Gacilly over the next few months.


Hélène Jayet, Chroniques maliennes. © Hélène Jayet.
Even for this edition, it is estimated that around 400,000 visitors: a remarkable figure for a festival set in such a small context. Here is the detailed list of exhibitions, sorted by thematic section, with which each of them, including us, can nourish our gazes and minds.


LA PHOTOGRAPHIE AFRICAINE
• Le studio des icônes by Seydou Keïta
• Le studio Malick by Malick Sidibé
• African Photo Studio by Mama Casset
• Le studio de la brousse by Oumar Ly
• Jeux de miroir en studio by Omar Victor Diop
• Le studio de la rue by Fatoumata Diabaté
• Le monde a 9 ans by Aïda Muluneh
• Ever young by James Barnor
• Les nuits et les jours de Kinshasa, 1951-1975 by Jean Depara
• Brazzaville et les rois de la SAPE by Baudoin Mouanda
• Dans les rues d'Addis by Girma Berta
• Nigéria, dans le ventre d'un géant by Akintunde Akinleye
• Emporté par l'océan by Nyani Quarmyne
• Exploitations by Sammi Baloji
• La Piscine, par François-Xavier Gbré by François-Xavier Gbré
• Retours au Mali by Hélène Jayet
• L'explorateur aux semelles de vent by Arthur Rimbaud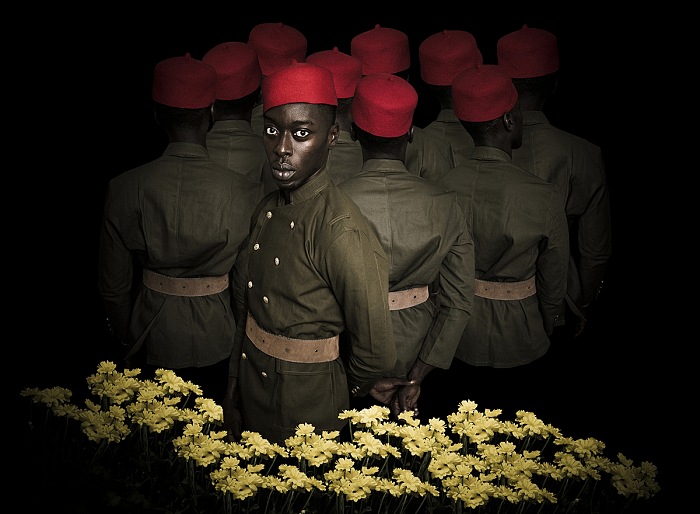 Omar Victor Diop / Magnin - A, Thiaroye 1944, from the series Liberty. © Omar Victor Diop / Magnin - A.
HOMME - ANIMAL: LE FACE-À-FACE
• Dogs by Elliott Erwitt
• In situ by Eric Pillot
• Zoologies by Michel Vanden Eeckhoudt
• Le grand show des animaux de la ferme by Rob MacInnis
• Fermes africaines by Daniel Naudé
• Extinctions by Brent Stirton
• Chasseurs blancs, cœur noir by David Chancellor
• L'Arche photographique by Joel Sartore
• Plus qu'humains by Tim Flach
• Nairobi, la ville est une jungle by Paras Chandaria
• Petites fables du Morbihan by Ed Alcock
• Equus by Emanuele Scorcelletti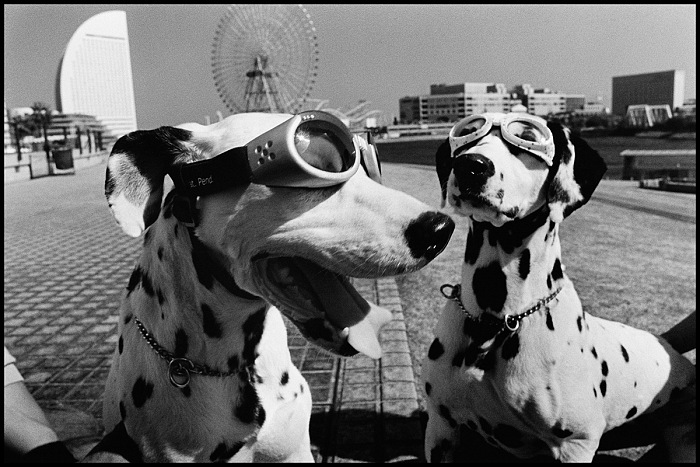 Elliott Erwitt, from the series Dogs. © Elliott Erwitt/Magnum Photos.
ENJEUX ENVIRONNEMENTAUX
• Glénac, le réveil des marais by Emmanuel Berthier
• Kazakhstan, les fantômes du nucléaire by Phil Moore
• African Visions by Image Sans Frontière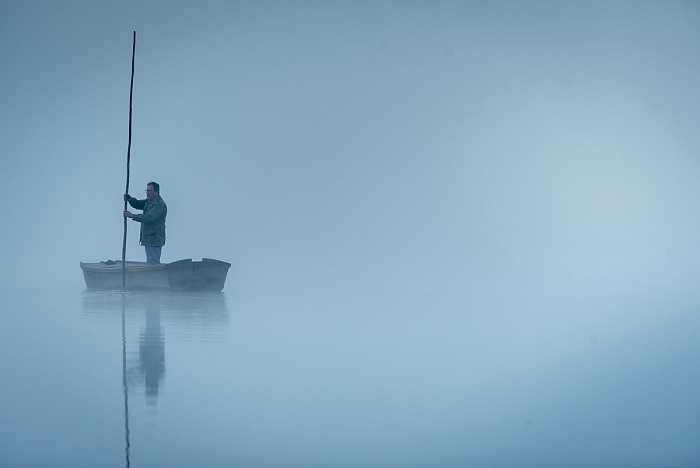 Phil Moore, Le retour du printemps sur les marais de Glénac. Les hommes et la faune sortent d'une longue hibernation. © Phil Moore.
To all of this is added a couple of meetings and events, all centred in the inaugural weekend (3rd-5th June 2017), and the exhibition section dedicated to the emerging ones selected by the festival organisers through the relevant announcement, of which we include the following names and works.

GALERIE DE LA PHOTOGRAPHIE ÉMERGENTE
• Kwei yih by Zhen Shi
• Tuk time by Teo Becher
• Blu freddo by Manon Lanjouère

Pure and simple photography, in short, and we from FPmag will once again be here to give you the best of this edition. [ Stefania Biamonti ]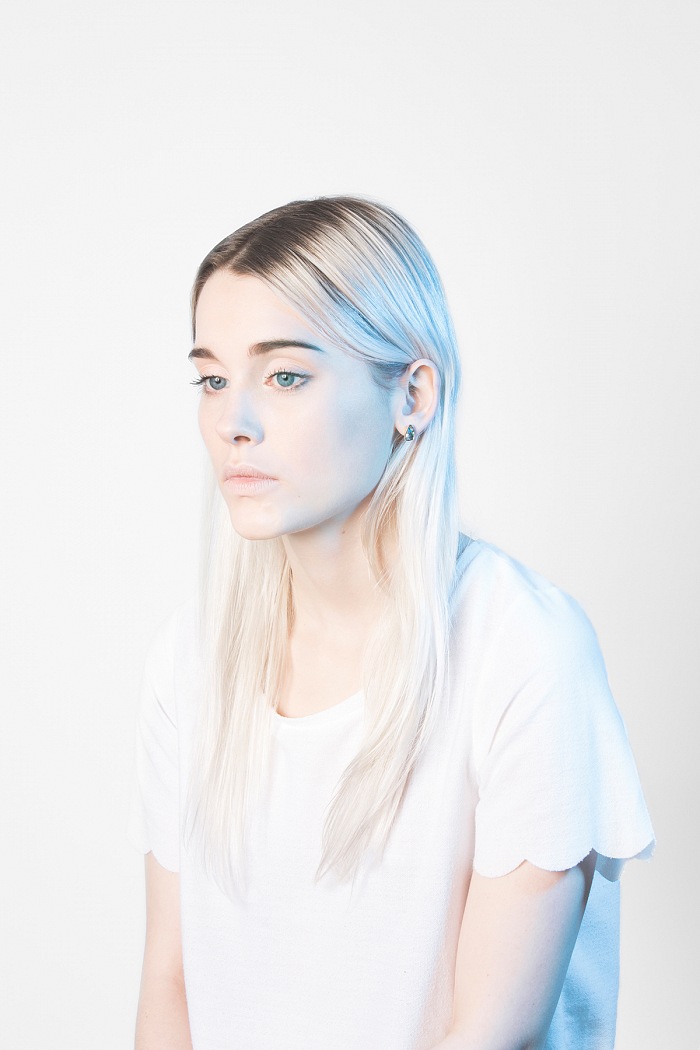 © Manon Lanjouère.


Festival Photo La Gacilly 2017
sedi varie - La Gacilly (France)
3 June – 30 September 2017
opening times: various, depending on the exhibition venue (for indoor exhibition only)
entrance fee: free
info: contact@festivalphoto-lagacilly.com
www.festivalphoto-lagacilly.com

– – –
[ INTERNAL RESOURCES ]
◉ [ FPtag ] Festival Photo La Gacilly 2016
◉ [ events ] Festival Photo La Gacilly 2015
[ EXTERNAL RESOURCES ]
◎ Festival Photo La Gacilly