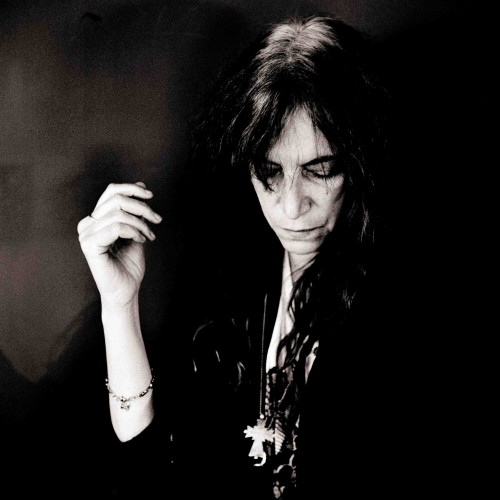 Patty Smith, 2010. © Richard Dumas.
Portrait and atmosphere
Eyes in Progress is a program of workshops provided by masters of photography and photo professionals. The workshops take place each month in Paris, Barcelona, Amsterdam or Berlin. After the workshop, Eyes in Progress website features the participants' portfolios, video interviews and a review by photo experts.
The next workshop ( The art to create or capture an atmosphere in portraiture) with Richard Dumas is will take place in Paris on April 22-25, 2015. This workshop – recommended for professional photographers, advanced amateurs, artists and journalists – aims to improve the way of portraying people by mastering the relationship with the subject. More information here.

The art to create or capture an atmosphere in portraiture
Paris (FRANCE)
April 22 – 25, 2015

deadline: March 23th, 2015
entrance fee: 950,00 €
info: www.eyesinprogress.com

published on 2015-02-20 in NEWS / WORKSHOP
more in WORKSHOP


recent news
FPmag
editor in chief Sandro Iovine | sandro.iovine@fpmagazine.eu - senior writer Stefania Biamonti - web developer Salvatore Picciuto | info@myphotoportal.com - linguistic coordination Nicky Alexander - translations Nicky Alexander, Rachele Frosini - contributor Davide Bologna, Mimmo Cacciuni Angelone, Laura Marcolini, Stefano Panzeri, Pio Tarantini, Salvo Veneziano - local Lazio correspondent Dario Coletti local Sardinian correspondent Salvatore Ligios - local Sicilian correspondent Salvo Veneziano - editorial office via Spartaco, 36 20135 Milano MI | redazione@fpmagazine.eu - phone +39 02 49537170 - copyright © 2015 FPmag - FPmag is a pubblication of Machia Press Publishing srl a socio unico, via Cristoforo Gluck, 3 20135 Milano MI - VAT no. 07535000967 C.F. (TAX code) 07535000967 - Copyright © 2015 FPmag - Registered at Tribunale di Milano No. 281 on the 9th September 2014