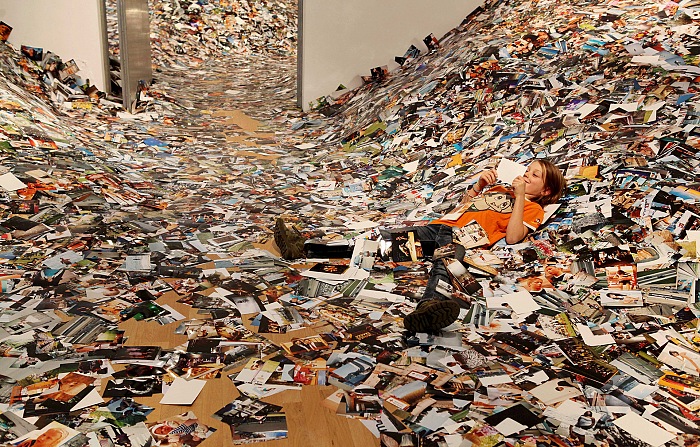 1 / 2 24 Hours of Photos. © Erik Kessels.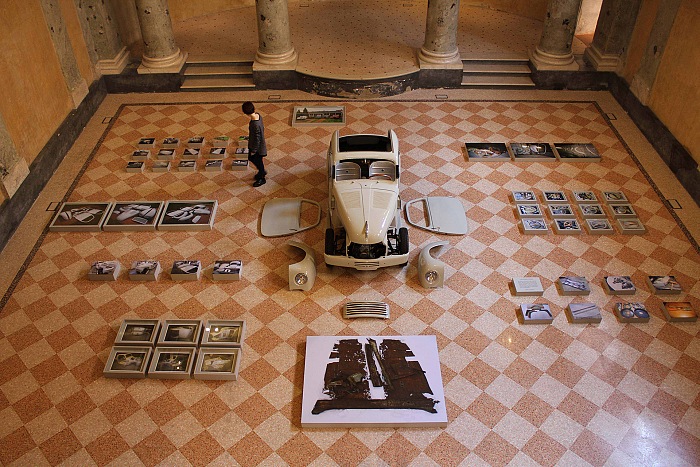 2 / 2 Unfinished Father. © Erik Kessels.
A Different Kind of Image
For the month of February, MiCamera proposes an intensive two-days workshop with Erik Kesseks, the man who said that «confusion and mistakes are an important part of the creative process today».
The workshop – which will take place on February 27th and 28th, 2016 at Micamera in Milan – will help the participants to improve their expressive techniques and to learn how to edit, present and communicate a multidisciplinary project. «Together with Erik Kessels – explains the text that introduces the initiative – we will get out of our comfort zone and see how working across different disciplines will open up new perspectives towards our work. Or even deliberately making mistakes». The workshop will include the portfolio review of participants (maximum 13 students) and it is organized within the KesselsKramer pop-up store. Books on display (from February 26th to March 19th, 2016 at Micamera). Pop-up stores aim to highlight the work of publishers that are particularly significant for the holders of Micamera.
A Different Kind of Image
Micamera - lens based arts, via Medardo Rosso, 19 - Milan (Italy)
27 – 28 February 2016
deadline: registration open until all the places have been filled
admission fee: 330,00 € | 280,00 € for the students of Micamera
info: associazione@micamera.it
www.micamera.it


– – –
[ EXTERNAL RESOURCES ]
◎
KesselsKramer Publishing

◎
KesselsKramer pop-up store
◎ Micamera - lens based arts
published on 2016-01-18 in NEWS / WORKSHOP
MiCAMERA
ErikKessels
more in WORKSHOP


recent news
FPmag
editor in chief Sandro Iovine | sandro.iovine@fpmagazine.eu - senior writer Stefania Biamonti - web developer Salvatore Picciuto | info@myphotoportal.com - linguistic coordination Nicky Alexander - translations Nicky Alexander, Rachele Frosini - contributor Davide Bologna, Mimmo Cacciuni Angelone, Laura Marcolini, Stefano Panzeri, Pio Tarantini, Salvo Veneziano - local Lazio correspondent Dario Coletti local Sardinian correspondent Salvatore Ligios - local Sicilian correspondent Salvo Veneziano - editorial office via Spartaco, 36 20135 Milano MI | redazione@fpmagazine.eu - phone +39 02 49537170 - copyright © 2015 FPmag - FPmag is a pubblication of Machia Press Publishing srl a socio unico, via Cristoforo Gluck, 3 20135 Milano MI - VAT no. 07535000967 C.F. (TAX code) 07535000967 - Copyright © 2015 FPmag - Registered at Tribunale di Milano No. 281 on the 9th September 2014


ITA - Informativa sui cookie • Questo sito internet utilizza la tecnologia dei cookies. Cliccando su 'Personalizza/Customize' accedi alla personalizzazione e alla informativa completa sul nostro utilizzo dei cookies, cliccando su 'Rifiuta/Reject' acconsenti al solo utilizzo dei cookie tecnici, cliccando su 'Accetta/Accept' acconsenti all'utilizzo dei cookies sia tecnici che di profilazione (se presenti).

ENG - Cookie policy • This website uses cookie technology. By clicking on 'Personalizza/Customize' you access the personalization and complete information on our use of cookies, by clicking on 'Rifiuta/Reject' you only consent to the use of technical cookies, by clicking on 'Accetta/Accept' you consent to the use of both technical cookies and profiling (if any).