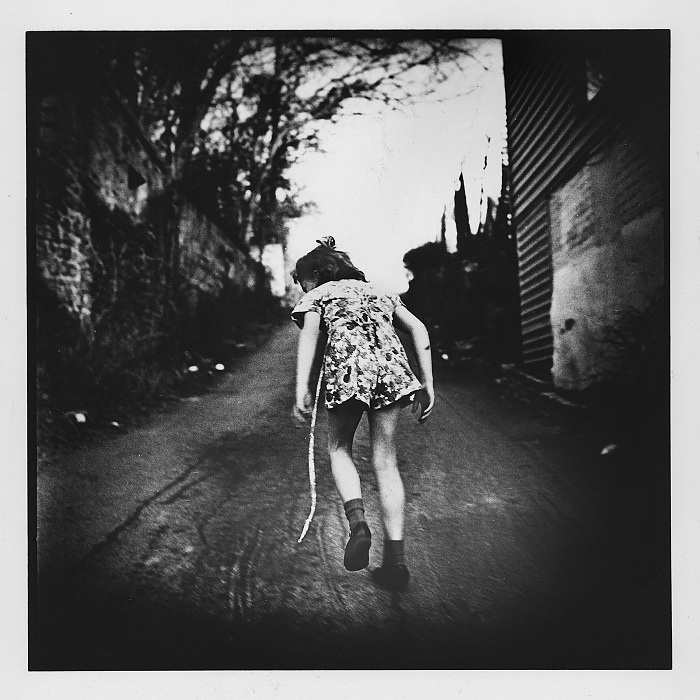 © Michael Ackerman.
Photography as revelation
Eyes in Progress is a program of workshops provided by masters of photography and photo professionals. The workshops take place each month in a different European city, and at the end of each of them Eyes in Progress website features the participants' portfolios, video interviews and a review by photo experts.
The next workshop part of this rich educational program will be with Michael Ackerman – photographer born in 1967 in Tel Aviv and represented by Agence VU' – and will take place in Berlin on October 2015. This workshop – recommended for professional photographers and advanced amateurs – aims to show how to approach and realize a photographic project consecrated to introspection. Participants are required in fact to work on the following assignment previously to the workshop: explore a subject, one person or a group of people or a type of person or a street, a neighborhood, a place, whatever. The point is that the photographer is truly connected and intrigued by the subject. «Who are you? What do you know to be true? What do you question? What are your obsessions? When I'm confronted with a person's work – says Ackerman – this is what intrigues me. A Photography which is not about photography, or about style, or confined to a category but a photography that transcends all of this. Photography as a revelation of what it means to be alive – for the photographer and the life depicted».
More information are available here.
Introspective Photography
Berlin (Germany)
21 – 24 October 2015

deadline: September 23rd, 2015
admission fee: 950,00 €
info: +33 (0)6 65581682
veronique.sutra@eyesinprogress.com
www.eyesinprogress.com
published on 2015-08-05 in NEWS / WORKSHOP
MichaelAckerman
more in WORKSHOP


recent news
FPmag
editor in chief Sandro Iovine | sandro.iovine@fpmagazine.eu - senior writer Stefania Biamonti - web developer Salvatore Picciuto | info@myphotoportal.com - linguistic coordination Nicky Alexander - translations Nicky Alexander, Rachele Frosini - contributor Davide Bologna, Mimmo Cacciuni Angelone, Laura Marcolini, Stefano Panzeri, Pio Tarantini, Salvo Veneziano - local Lazio correspondent Dario Coletti local Sardinian correspondent Salvatore Ligios - local Sicilian correspondent Salvo Veneziano - editorial office via Spartaco, 36 20135 Milano MI | redazione@fpmagazine.eu - phone +39 02 49537170 - copyright © 2015 FPmag - FPmag is a pubblication of Machia Press Publishing srl a socio unico, via Cristoforo Gluck, 3 20135 Milano MI - VAT no. 07535000967 C.F. (TAX code) 07535000967 - Copyright © 2015 FPmag - Registered at Tribunale di Milano No. 281 on the 9th September 2014