The experience of a budding photographer
Palermofoto organised in Arles, in the Voies Off 2016, the exhibition Regard Personnel Espace Commun, which we have already talked about more than once (see below in the Internal Resources ACSI Palermofoto at Voies Off). On this occasion, however, we want to focus on the experience of a budding photographer, Roselena Ramistella, who has allowed us to see the Arlesian universe with the enthusiastic eyes of those who approach it for the first time and sees everything cloaked by the magical light of exceptional nature, before experience reduces everything to a routine.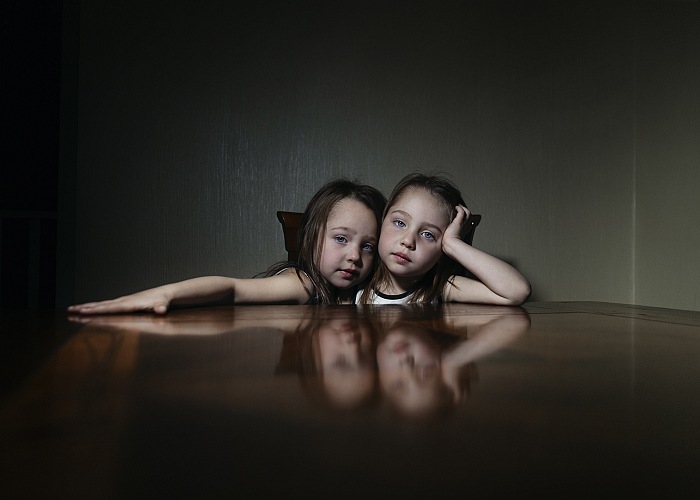 From the project Be Twins by Roselena Ramistella. © Roselena Ramistella.
Like others (see Enrico Doria) within the Arlesian collective, Roselena Ramistella presented two rather different photographic projects both for thematic and formal aspects. The first, entitled Be Twins, is dedicated to representing twins, to which is offered an image that aims to mostly render the sense of unity that characterises the pairs portrayed. Certainly this is a complex work that requires great portraiture skills and considerable courage, however, a little unconsciousness considering that it indirectly ends with the confrontation with milestones like Twins by Mary Ellen Mark.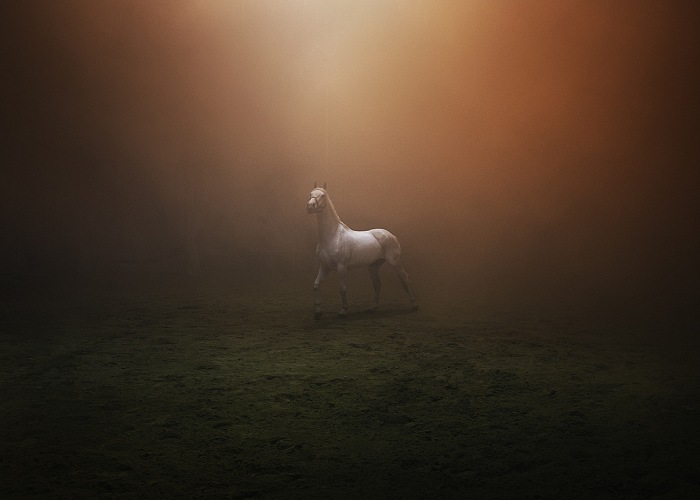 From the project Rochì's story by Roselena Ramistella. © Roselena Ramistella.
Roselena Ramistella's second project is called Rochi's story, and, as she herself says in the short video interview we made in Arles, she takes her cue from the rescue of a horse in a slaughterhouse and saved from a certain end to be introduced into a therapeutic riding programme. The story itself has a vaguely melodramatic flavour, and the visual solution chosen by Roselena Ramistella reinforces the connotation in some way with a softened and a slightly sugary visual restitution, chosen to give a fairy-tale feeling to the whole story, an aspect that undoubtedly cannot be denied in this case especially from an equine point of view.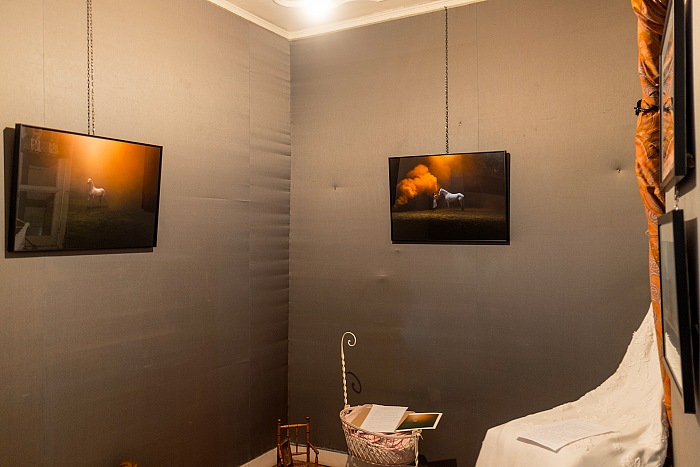 The setting of the exhibition by Roselena Ramistella at the l'Hôtel Particulier Dervieux in Arles during the Voies Off 2016opening week. © Domenico Veneziano.
Roselena Ramistella
's work is incredibly mature if you take in to account how long she took up photography. In absolute value it is inevitably affected by the inexperience of the photographer, though intensely, for only three years, but looking at them in perspective they are heralds of development that deserve to be kept an eye on. Experiences such as Arlesian will undoubtedly help this young photographer to quickly mature, and we look forward with curiosity to the test of future experiences. [
Sandro Iovine
]

- - -
BE TWINS | ROCHI'S STORY
by Roselena Ramistella
Hôtel Particulier Dervieux, 5, rue Vernon - Arles (France)
5 – 11 July 2016
opening times: daily, 9 am - 5 pm
entrance fee: free entry

– – –
[ INTERNAL RESOURCES ]
◉ [ FPtag ] Voies Off 2016: the editorial staff point of view
◉ [ exhibitions ] Laurent Benaim: On me
◉ [ exhibitions ] Icons of an inner world by Enrico Doria
◉ [ video ] Prix Voies Off: the winner is Daesung Lee
◉ [ portfolio ] Les Petites filles de Salvatore by Erika Vancouver
◉ [ exhibitions ] Hubert Barre: light, walls and graffiti
◉ [ video ] ACSI Palermofoto at Voies Off
◉ [ mostre ] La Sicilia e Marpessa
◉ [ exhibitions ] Sicily and Marpessa
◉ [ exhibitions ] Mariage en Enfer by Giada Connestari
[ EXTERNAL RESOURCES ]
◎ Voies Off
◎ Palermofoto
◎ Roselena Ramistella