Icons of an inner world
The exhibition Regard Personnel Espace Commun, organised by Palermofoto in Arles as part of Voies Off 2016, we have already spoken about (see below in Internal Resources Palermofoto al Voies Off). This time, however, we intend to focus on one of the two sections within the collective of the Sicilian group that most impressed us. We'll begin, then, with the works presented in Arles by Enrico Doria, from Palermo, born in 1978, Doria is a biologist who uses the camera to gather impressions and returns them in an iconic reflection interpreted thanks to the use of a strongly connote medium like the Holga.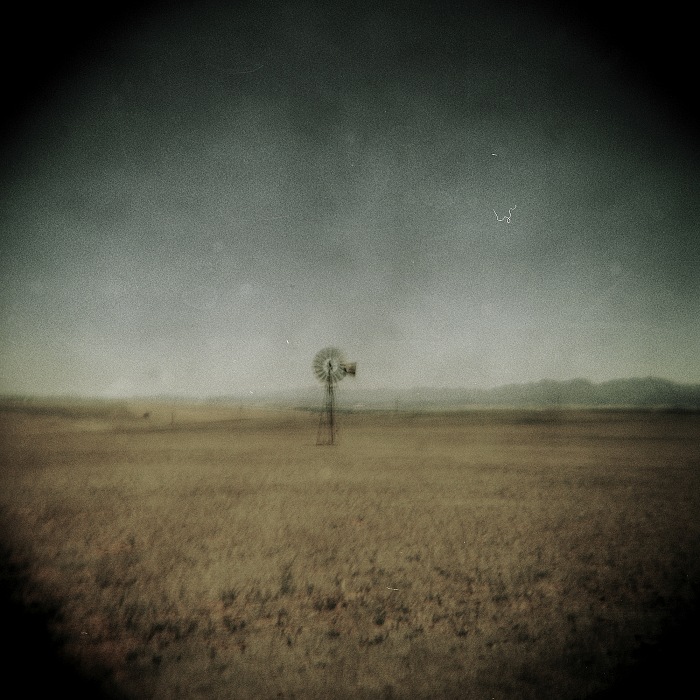 From the project South African Farawell Blues by Enrico Doria. © Enrico Doria.
As part of the Arlesian collective, Doria presented two projects strongly characterised, under the expressive profile, by the need to show their vision into a narrative form very close to a diary. The first of the two projects is entitled South African Farewell Blues and comes alive during a long stay in South Africa due to his work as a university researcher. The places frequented for about a year offered Enrico Doria numerous points for reflection, especially on the contrasts present in the country. Not only social contrasts, well known all over the world, but also of an aesthetic nature. The contrast created by the effects of human settlement of a Western mould – that breaks within natural landscapes that recall the early days of the world – it is an element of interesting research that combines the wonder in an inner melancholy that shines through, powerful, in this particular rereading of the world.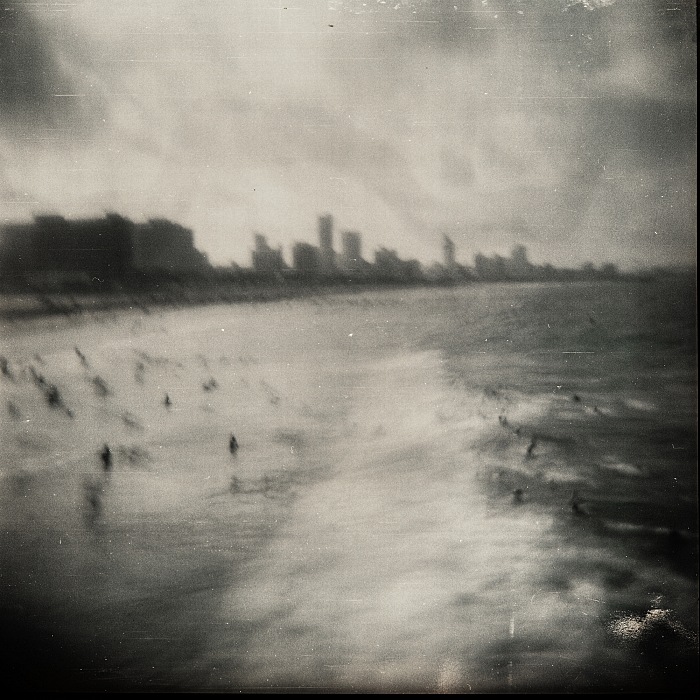 From the project South African Farawell Blues by Enrico Doria. © Enrico Doria.
The second project presented by Enrico Doria at Arles is called Esprits and takes to an extreme under formal terms the aesthetic toy camera. But this is not just a formal act as an end in itself, but rather an excursion within the individual memory. The images that are part of Esprits are a kind of associative performance, in which the experience of the author takes over redesigning the real contours which, so redefined, ends up becoming a mere pretext for the narration of an inner universe brought to light from events and meetings of daily life. What opens up in front of the eyes of the viewer is therefore not the world as the experiential allows him to know, but a declared opening on the layers that make up the author's soul.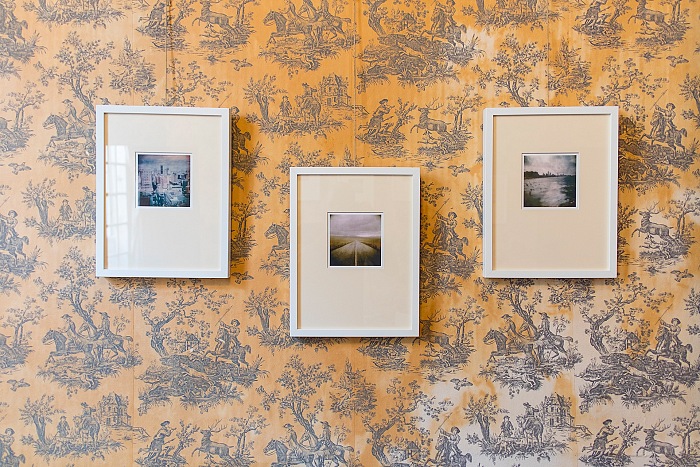 A detail of the exhibition by Enrico Doria held at the Hotel Particulier Dervieux of Arles during the opening week of the Voies Off 2016. © Domenico Veneziano.
On the whole
Enrico Doria
's works contemplate reflection expressed through the medium of photography with an attention, which deserves interest. It affects the atmosphere of which are absorbed all the images. In making the journey offered by the photographs exhibited it would be necessary to immerse yourself in the silence, in an acoustic and visual sense, to get to perceive the delicate nuances stated by the author. In this sense, the Arlesian exhibition did not offer the maximum to the viewer. Live the images tended to get a bit lost in the environment, despite the correct and proper passe-partout, preventing it to penetrate all the way as was the authorial intentions. To see the works again on the monitor to write these few lines has instead allowed access to the author's inner world much more effectively and easily than it could in Arles. [
Sandro Iovine
]

- - -
SOUTH AFRICAN FAREWELL BLUES | ESPRITS
by Enrico Doria
Hôtel Particulier Dervieux, 5, rue Vernon - Arles (France)
5 – 11 July 2016
opening times: daily, ore 9 am - 5 pm
admission fee: free entrance

– – –
[ INTERNAL RESOURCES ]
◉ [ FPtag ] Voies Off 2016: the editorial staff point of view
◉ [ video ] Prix Voies Off: the winner is Daesung Lee
◉ [ portfolio ] Les Petites filles de Salvatore by Erika Vancouver
◉ [ exhibitions ] Hubert Barre: light, walls and graffiti
◉ [ video ] Palermofoto at Voies Off
◉ [ exhibitions ] Laurent Benaim: On me
◉ [ exhibitions ] Sicily and Marpessa by Ferdinando Scianna
◉ [ exhibitions ] Mariage en Enfer by Giada Connestari

[ EXTERNAL RESOURCES ]
◎ Voies Off
◎ Palermofoto
◎ Enrico Doria