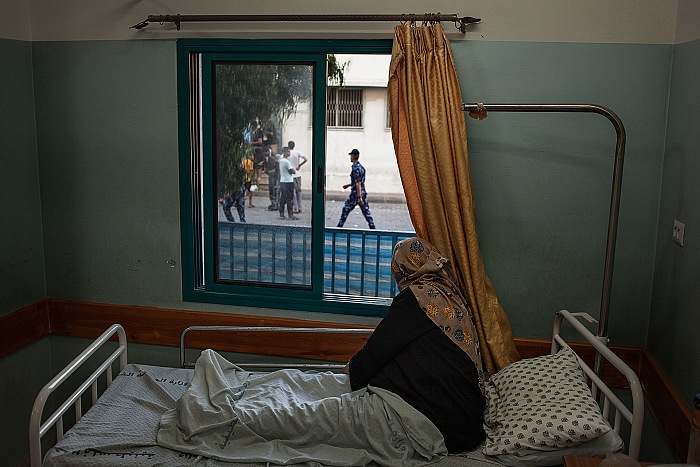 1 / 4 © Loulou d'Aki.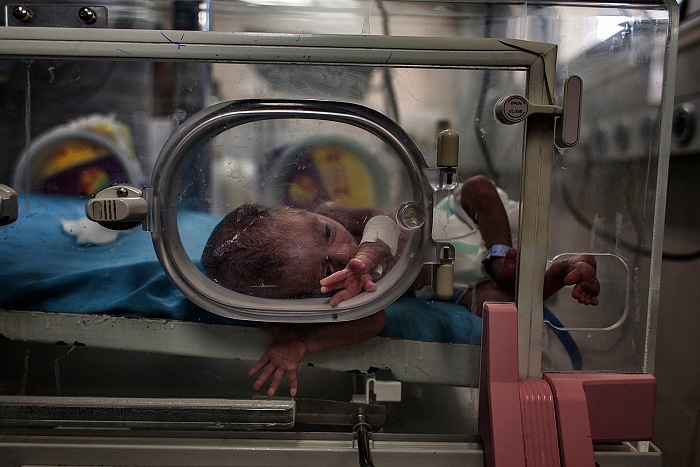 2 / 4 © Loulou d'Aki.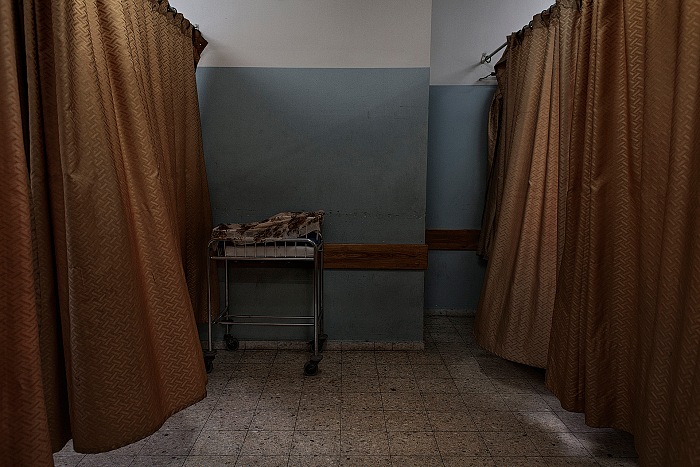 3 / 4 © Loulou d'Aki.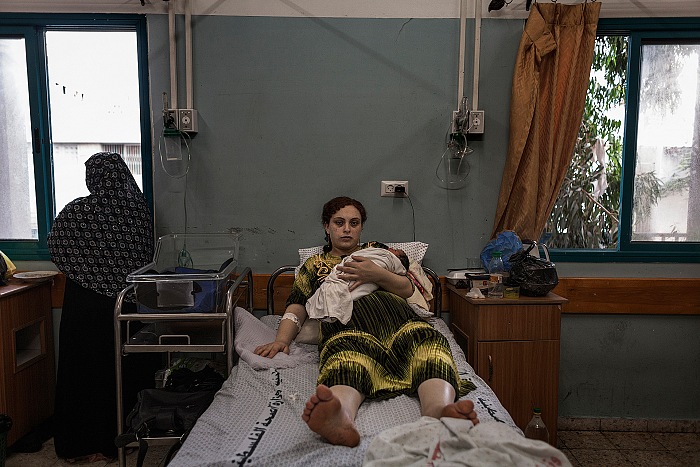 4 / 4 © Loulou d'Aki.
War Babies
War Babies is a work by Swedish photojournalist Loulou d'Aki. Her main interest lies in how armed conflict, political tensions and epidemics affect human beings, in particular how they affect women and youth.
In the summer of 2014 she is in Gaza. People are jaded by constant bombings and the lack of safety reducing the living spaces and normality of daily life to a minimum and calls into question everything but the instinct of survival. In Gaza, under the bombs and in the debris, infants come into the world. In front of the Gaza City mortuary babies are born. Since Operation Protective Edge begins, Al Shifa hospital is overwhelmed with casualties and injured people. In the Emergency room, on the operation table or in the morgue. In times of war, the number of prematurely born babies increases due to the stress and fear suffered by many women with premature deliveries as a result. Obstetricians from the Al Shifa maternity ward, located in front of the mortuary, are busy helping infants coming into the world.
Loulou is immediately captured by this scenario. Surrounded by death and destruction, she finds life. As she waits to enter in the mortuary, she notices veiled women looking out from windows across the courtyard as families wait to collect the bodies of beloved ones for funerals. She discovers the maternity ward. This mysterious coexistence of life and death finds its own meaning in the Gaza Strip. 5.300 children were born in the Gaza Strip during the war in July-August 2014. Over 3.000 of those were born prematurely.
War Babies will be exhibited in the context of Fotoleggendo 2015. The exhibition will be inaugurated at Antropomorpha Fotografia in Rome on Wednesday, June 10 at 7.00 pm.
War Babies. Photographs by Loulou d'Aki
Antropomorpha - Fotografia, via Castruccio Castracane 28a - Rome (Italy)
10 June – 2 July 2015
opening times: from Monday to Friday, 3.00 pm - 7.00 pm or by appointment
admission fee: free
info: +39 06 64801418
robiturri@yahoo.it
www.antropomorpha.it
published on 2015-06-10 in NEWS / EXHIBITIONS
more in EXHIBITIONS


recent news
FPmag
editor in chief Sandro Iovine | sandro.iovine@fpmagazine.eu - senior writer Stefania Biamonti - web developer Salvatore Picciuto | info@myphotoportal.com - linguistic coordination Nicky Alexander - translations Nicky Alexander, Rachele Frosini - contributor Davide Bologna, Mimmo Cacciuni Angelone, Laura Marcolini, Stefano Panzeri, Pio Tarantini, Salvo Veneziano - local Lazio correspondent Dario Coletti local Sardinian correspondent Salvatore Ligios - local Sicilian correspondent Salvo Veneziano - editorial office via Spartaco, 36 20135 Milano MI | redazione@fpmagazine.eu - phone +39 02 49537170 - copyright © 2015 FPmag - FPmag is a pubblication of Machia Press Publishing srl a socio unico, via Cristoforo Gluck, 3 20135 Milano MI - VAT no. 07535000967 C.F. (TAX code) 07535000967 - Copyright © 2015 FPmag - Registered at Tribunale di Milano No. 281 on the 9th September 2014