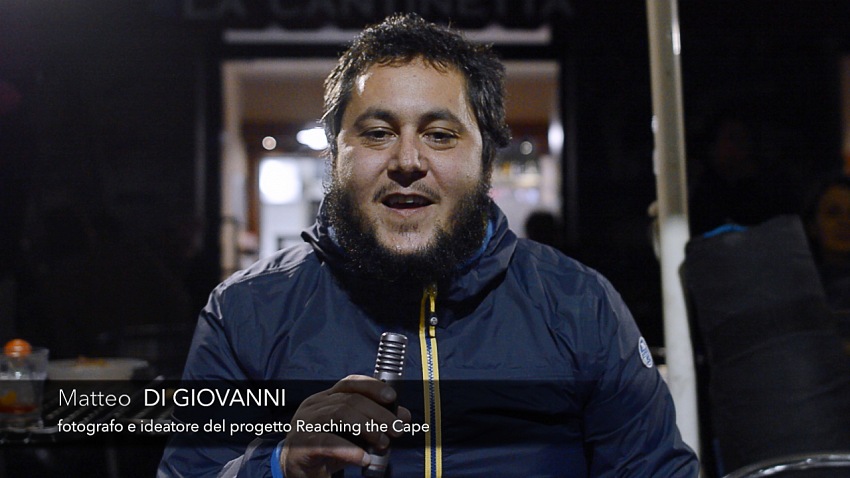 1 / 2
Crowdfunding: goal achieved!
The first major step of the adventure has been reached. Matteo Di Giovanni and his project Reaching the Cape has achieved its goal of € 20,000 through the crowdfunding campaign. Indeed, the figure was exceeded hitting, at the close of the campaign (30 September 2015), 21,841 € with contributions from 286 donors.
Ready for the departure which should have taken place in the last few days, Matteo – busy resolving the last of the paperwork – has been pleasantly slowed down in his pre-departure preparations by the involvement of Toyota, which has shown a willingness to support his trip with a hybrid car. In this moment we are all waiting for confirmation, and keeping our fingers crossed that the final decision of the Japanese company is positive and Matteo, with his friend and colleague Lucas Pernin, can leave for the Far North on board a Toyota. We at FPmag will be following him throughout the journey and beyond, and will be bringing you continuous updates on the progress of his adventure.
– – –
published on 2015-10-04 in ReachingTheCape
ReachingTheCape
in the same project


recent news
FPmag
editor in chief Sandro Iovine | sandro.iovine@fpmagazine.eu - senior writer Stefania Biamonti - web developer Salvatore Picciuto | info@myphotoportal.com - linguistic coordination Nicky Alexander - translations Nicky Alexander, Rachele Frosini - contributor Davide Bologna, Mimmo Cacciuni Angelone, Laura Marcolini, Stefano Panzeri, Pio Tarantini, Salvo Veneziano - local Lazio correspondent Dario Coletti local Sardinian correspondent Salvatore Ligios - local Sicilian correspondent Salvo Veneziano - editorial office via Spartaco, 36 20135 Milano MI | redazione@fpmagazine.eu - phone +39 02 49537170 - copyright © 2015 FPmag - FPmag is a pubblication of Machia Press Publishing srl a socio unico, via Cristoforo Gluck, 3 20135 Milano MI - VAT no. 07535000967 C.F. (TAX code) 07535000967 - Copyright © 2015 FPmag - Registered at Tribunale di Milano No. 281 on the 9th September 2014


ITA - Informativa sui cookie • Questo sito internet utilizza la tecnologia dei cookies. Cliccando su 'Personalizza/Customize' accedi alla personalizzazione e alla informativa completa sul nostro utilizzo dei cookies, cliccando su 'Rifiuta/Reject' acconsenti al solo utilizzo dei cookie tecnici, cliccando su 'Accetta/Accept' acconsenti all'utilizzo dei cookies sia tecnici che di profilazione (se presenti).

ENG - Cookie policy • This website uses cookie technology. By clicking on 'Personalizza/Customize' you access the personalization and complete information on our use of cookies, by clicking on 'Rifiuta/Reject' you only consent to the use of technical cookies, by clicking on 'Accetta/Accept' you consent to the use of both technical cookies and profiling (if any).