COTM 2017: the exhibitions
The 7th edition of Cortona On The Move (Cortona, 13th July – 1st October 2017) offers many innovations, among which a change of perspective in the choice of the themes around which the entire programme of the event will gravitate.
In fact, the theme of a journey, which distinguished the Cortona exhibition in its first six editions, the Cortona On The Move international photography festival has been abandoned and now embraces even more freely contemporary photography, offering a rich programme of exhibitions and events able to render visitors a wider and stratified look on the world around us.
The aim of the festival and its artistic director Arianna Rinaldo is to be able to offer the public new contemporary visions capable of transforming the historic centre of Cortona into a great stage of contemporary photography for about two months. To do so, world renowned professionals and promising young talents have been invited to exhibit, of which we include below the names and works on display.


THE EXHIBITIONS OF THE WINNERS OF THE HAPPINESS ON THE MOVE AND COTM AWARDS
• Golden Days Before They End by Klaus Pichler (foto), Clemens Marschall (testo), winner of the Happiness On The Move International Prize 2016
• Dear Japanese by Miyuki Okuyama, winner of the COTM Photobook dummy prize 2016
• Ilona and Maddalena by Sandra Mehl, winner of the COTM PhMuseum 2017 Grant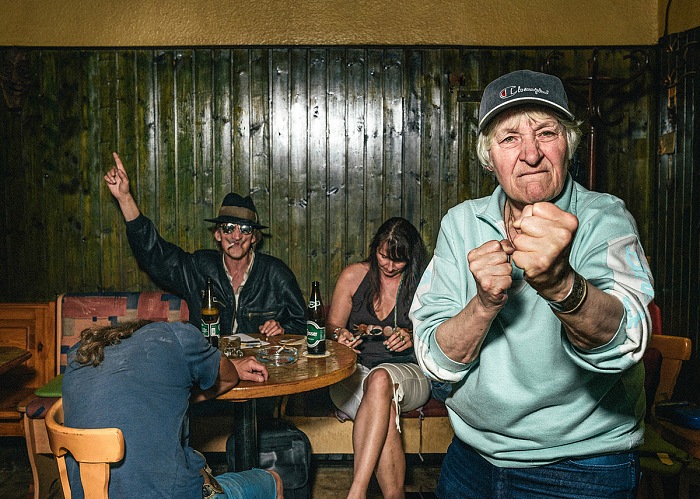 Klaus Pichler, from the series Golden Days Before They End, winner of the Happiness On The Move Award 2016. © Klaus Pichler.
THE EXHIBITIONS OF THE FINALISTS OF THE OPEN CALL NEW VISIONS
• Slash & Burn by Terje Abusdal
• Outback Mythologies: The White Man's Hole by Antoine Bruy
• From Labyrinth by Farshid Tighehsaz

THE OTHER EXHIBITIONS
• American Woman 40 Years (1970s-2010s) by Donna Ferrato
• War Sand - June 6th, 1944: D-Day by Donald Weber
• The Geography of Poverty by Matt Black
• The Afghans by Adam Ferguson
• Zurumbático by Luis Cobelo
• Danakil: Land of Salt and Fire by Andrea Frazzetta
• L'Isola della Salvezza (The Island of Salvation) by Francesco Comello
• Foreigner by Daniel Castro Garcia
• The wild gardens of memory - Impressions of a shop window by Michael Ewert
• The art of portraiture by Silvia Amodio
• Obama: An Intimate Portrait by Pete Souza
• Non solo gol by Simone Donati
• 36 Little Good Things by AA.VV.
• The Meaning of a Nation - Russia and its Neighbours: Georgia and Ukraine by Justyna Mielnikiewicz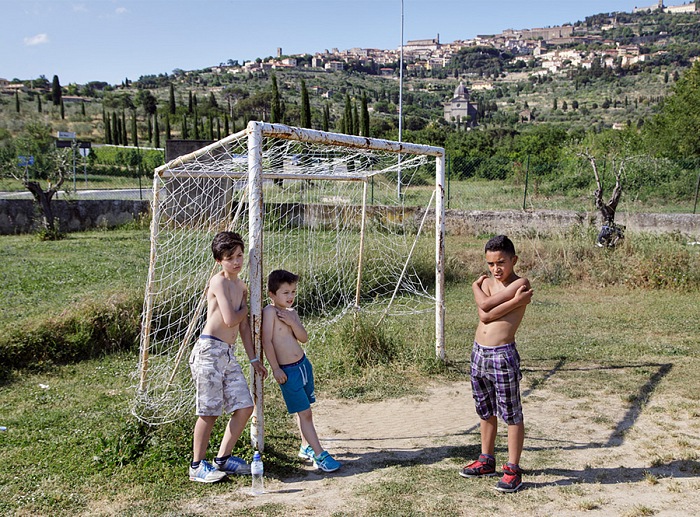 Simone Donati, from the series Non solo gol. © Simone Donati/Terra Project.

Cortona On The Move 2017 | The exhibitions
various locations - Cortona (Italy)
13 July – 1 October 2017
opening times: 14 July - 3 September 2017, every day, 10 am - 8 pm | 4 September - 1 October 2017, every day, 10 am - 7 pm
entrance fee: various, depending on the exhibition venue and the package / reduction selected
info: info@cortonaonthemove.com
www.cortonaonthemove.com

_ _ _

[ INTERNAL RESOURCES ]
◉ [ FPtag ] Cortona On The Move 2017
◉ [ contest ] Happiness On The Move 2017
◉ [ FPtag ] Cortona On The Move 2016
◉ [ contest ] Happiness On The Move 2016: the winner
◉ [ FPtag ] Cortona On The Move 2015

[ EXTERNAL RESOURCES ]
◎ Cortona On The Move