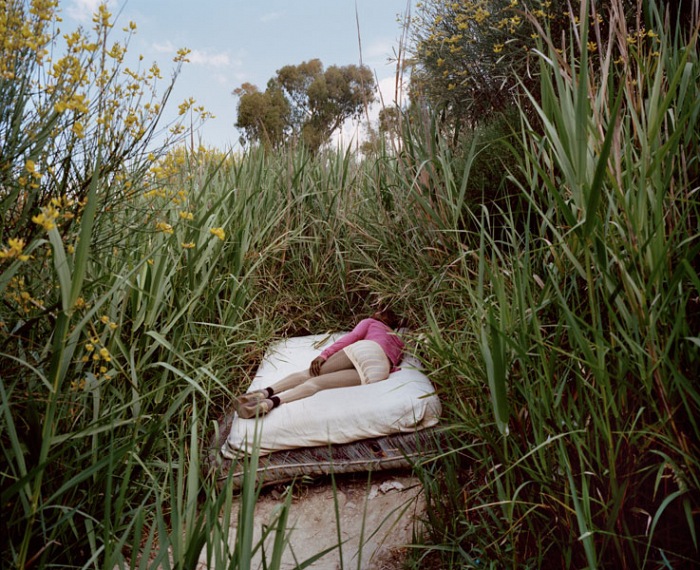 1 / 4 © Paolo Patrizi.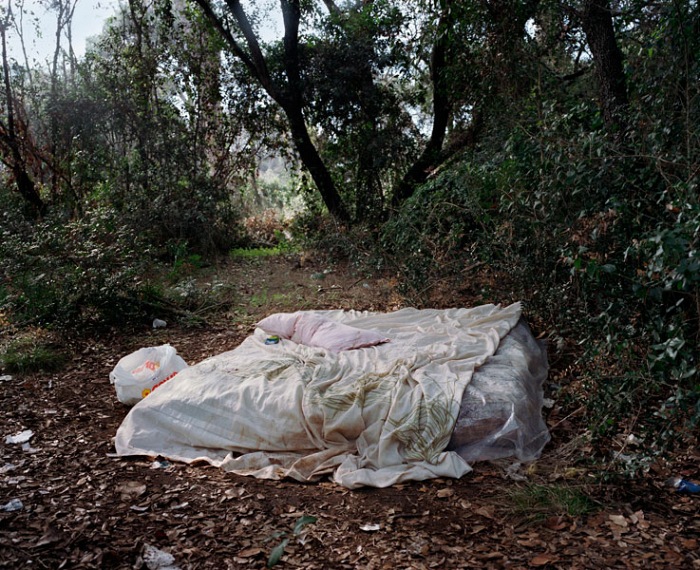 2 / 4 © Paolo Patrizi.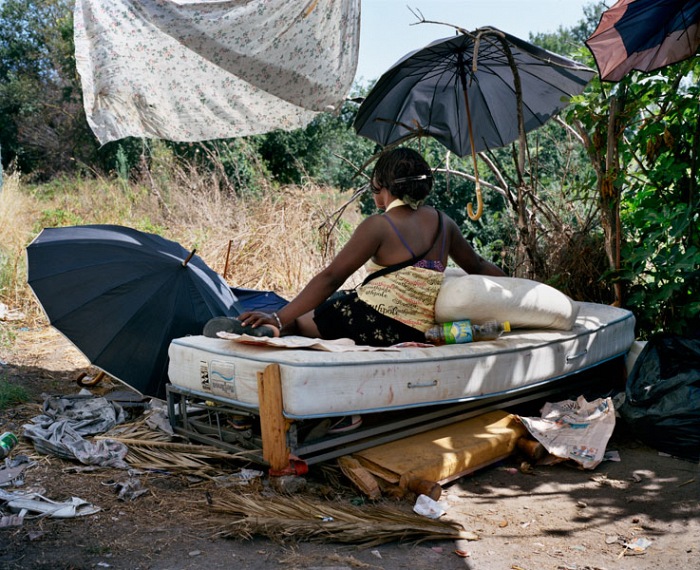 3 / 4 © Paolo Patrizi.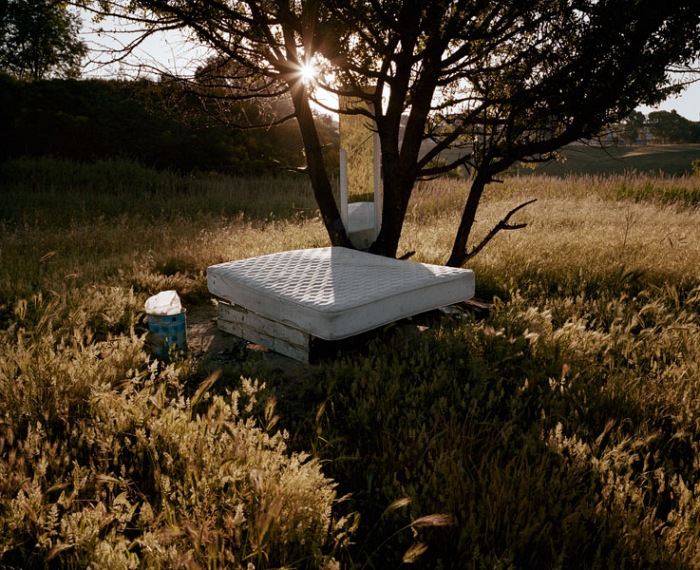 4 / 4 © Paolo Patrizi.
A disquieting intimacy
ILEX Gallery is proud to present for the first time in Italy A disquieting intimacy, an exhibition by the Italian photographer Paolo Patrizi curated by Deanna Richardson.
The works of this powerful series break away from the stereotypical and often narrow perception of the portrait. In the eerie makeshift atmosphere of sex camps, Patrizi presents an intimate study about the life of the women of Benin City working on the outskirts of Rome. In a market strongly segmented by gender, age, educational qualifications and population shortages with immigrants, Italy's underground economy attracts immigrant workers providing them jobs without regulations – blurring the line between legitimate and illegal enterprises.
The series of 19 large and medium prints will be on display at the 10b Photography Gallery in Rome. The Italian debut at 10b Photography Gallery follows exhibitions in London, Basel, Prague, New Delhi and at the Chobi Mela Festival in Bangladesh and the Angkor Photo Festival in Cambodia. The 2009-2012 series has won numerous awards and recognition, including World Press Photo, Taylor Wessing Portrait Prize and PoYi.
The exhibition is a change of venue for ILEX and will be inaugurated on Wednesday April 22, 2015 at 7 pm. The author will be present at the inauguration.
A disquieting intimacy. Photographs by Paolo Patrizi
ILEX @ 10b Photography Gallery, via San Lorenzo da Brindisi, 10b - Rome (Italy)
22 April – 5 June 2015
opening times: from Tuesday to Sunday, 10 am - 1:30 pm and 3:30 pm to 6:30 pm | closed on Monday
admission fee: free
info: +39 06 7011853
info@ilexphoto.com
www.ilexphoto.com | www.10bphotography.com
published on 2015-04-09 in NEWS / EXHIBITIONS
IlexGallery
Roma
more in EXHIBITIONS


recent news
FPmag
editor in chief Sandro Iovine | sandro.iovine@fpmagazine.eu - senior writer Stefania Biamonti - web developer Salvatore Picciuto | info@myphotoportal.com - linguistic coordination Nicky Alexander - translations Nicky Alexander, Rachele Frosini - contributor Davide Bologna, Mimmo Cacciuni Angelone, Laura Marcolini, Stefano Panzeri, Pio Tarantini, Salvo Veneziano - local Lazio correspondent Dario Coletti local Sardinian correspondent Salvatore Ligios - local Sicilian correspondent Salvo Veneziano - editorial office via Spartaco, 36 20135 Milano MI | redazione@fpmagazine.eu - phone +39 02 49537170 - copyright © 2015 FPmag - FPmag is a pubblication of Machia Press Publishing srl a socio unico, via Cristoforo Gluck, 3 20135 Milano MI - VAT no. 07535000967 C.F. (TAX code) 07535000967 - Copyright © 2015 FPmag - Registered at Tribunale di Milano No. 281 on the 9th September 2014


ITA - Informativa sui cookie • Questo sito internet utilizza la tecnologia dei cookies. Cliccando su 'Personalizza/Customize' accedi alla personalizzazione e alla informativa completa sul nostro utilizzo dei cookies, cliccando su 'Rifiuta/Reject' acconsenti al solo utilizzo dei cookie tecnici, cliccando su 'Accetta/Accept' acconsenti all'utilizzo dei cookies sia tecnici che di profilazione (se presenti).

ENG - Cookie policy • This website uses cookie technology. By clicking on 'Personalizza/Customize' you access the personalization and complete information on our use of cookies, by clicking on 'Rifiuta/Reject' you only consent to the use of technical cookies, by clicking on 'Accetta/Accept' you consent to the use of both technical cookies and profiling (if any).