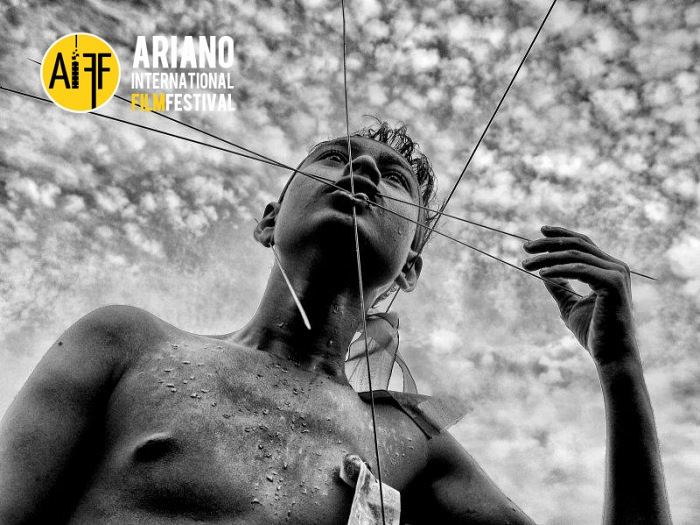 1 / 2 Image from the series Charak by Avishek Das, winner of AIFF 2015 contest, Free category.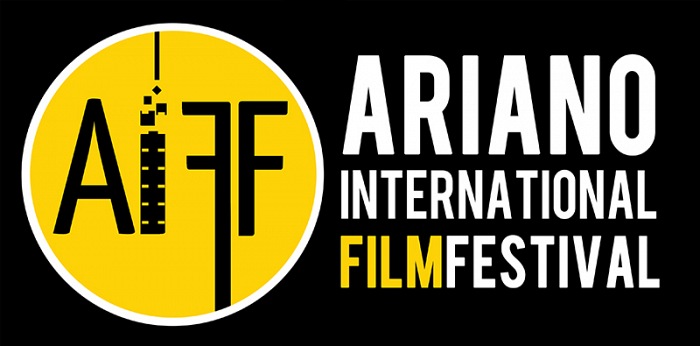 2 / 2
AIFF 2016: the photo contest
Ariano International Film Festival 2016 announces a new edition of the international photo contest connected to the event.
The contest is open to individuals from all over the world, who have reached the age of 18 at the time of entry. In order to participate in this free entry photography competition, the participants will have to create a personal account at www.arianofilmfestival.com (section: Internal Contests - Photo Contest) and upload a mini portfolio of 6/10 digital images in color or black and white. All digital files must be 5 megabytes or smaller, JPEG or JPG format, and must be at least 1.600 pixels wide (if a horizontal image) or 1.600 pixels tall (if a vertical image). The photographs must be taken with a digital camera; scans of negatives, transparencies, or photographic prints are acceptable. A professional jury will select the winner, who will win 200,00 €. The jury will also select a number of photographers who will take part in a collective exhibition within the Ariano International Film Festival 2016 (Ariano Irpino, from 1st to 6th August 2016). More information is available here.
deadline: June 15th, 2016
entry fee: free
prizes: cash prizes and exhibition during the Ariano International Film Festival 2016
info: photocontest@arianofilmfestival.com
www.arianofilmfestival.com

_ _ _

[ INTERNAL RESOURCES ]
◉ [ aiff2015 ] Ariano International Film Festival 2015

[ EXTERNAL RESOURCES ]
◎ Ariano International Film Festival 2016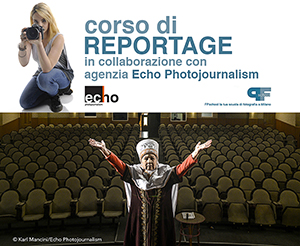 advertising on FPmag
published on 2016-03-31 in NEWS / CONTEST
more in CONTEST


recent news
FPmag
editor in chief Sandro Iovine | sandro.iovine@fpmagazine.eu - senior writer Stefania Biamonti - web developer Salvatore Picciuto | info@myphotoportal.com - linguistic coordination Nicky Alexander - translations Nicky Alexander, Rachele Frosini - contributor Davide Bologna, Mimmo Cacciuni Angelone, Laura Marcolini, Stefano Panzeri, Pio Tarantini, Salvo Veneziano - local Lazio correspondent Dario Coletti local Sardinian correspondent Salvatore Ligios - local Sicilian correspondent Salvo Veneziano - editorial office via Spartaco, 36 20135 Milano MI | redazione@fpmagazine.eu - phone +39 02 49537170 - copyright © 2015 FPmag - FPmag is a pubblication of Machia Press Publishing srl a socio unico, via Cristoforo Gluck, 3 20135 Milano MI - VAT no. 07535000967 C.F. (TAX code) 07535000967 - Copyright © 2015 FPmag - Registered at Tribunale di Milano No. 281 on the 9th September 2014


ITA - Informativa sui cookie • Questo sito internet utilizza la tecnologia dei cookies. Cliccando su 'Personalizza/Customize' accedi alla personalizzazione e alla informativa completa sul nostro utilizzo dei cookies, cliccando su 'Rifiuta/Reject' acconsenti al solo utilizzo dei cookie tecnici, cliccando su 'Accetta/Accept' acconsenti all'utilizzo dei cookies sia tecnici che di profilazione (se presenti).

ENG - Cookie policy • This website uses cookie technology. By clicking on 'Personalizza/Customize' you access the personalization and complete information on our use of cookies, by clicking on 'Rifiuta/Reject' you only consent to the use of technical cookies, by clicking on 'Accetta/Accept' you consent to the use of both technical cookies and profiling (if any).