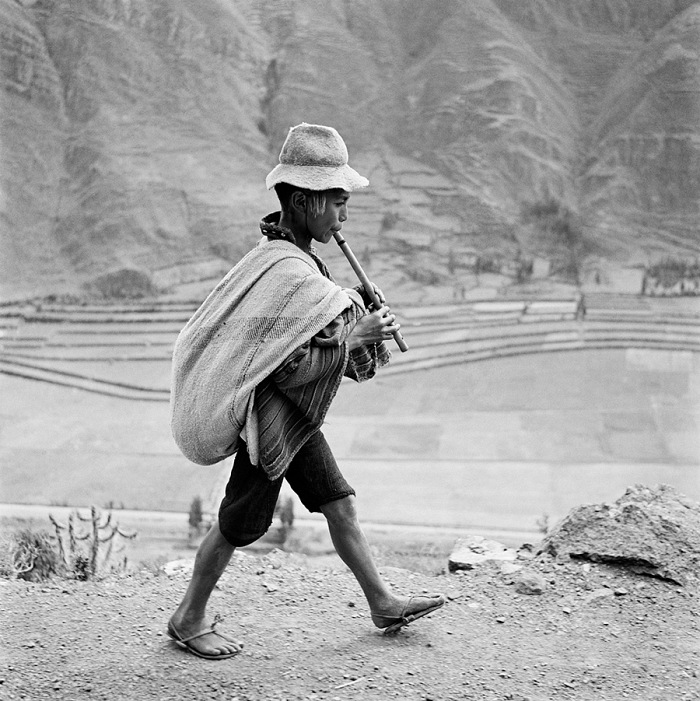 Werner Bischof, On the road to Cuzco, near Pisac, in the Valle Sagrado of the Urubamba river, Perù, May 1954. © Werner Bischof/Magnum Photos.
EXHIBITIONS
Werner Bischof. Photographs 1934-1954
250 images by the great Swiss photographer Werner Bischof allow an overview of the stories and journeys of one of the reference points of the Magnum Photos agency. At the Casa dei Tre Oci in Venice from September 22nd 2017 to February 25th, 2018
more...
WORKSHOP
© Patrick Zachmann / Magnum Photos.
Rendez-vous with Patrick Zachmann In September 2015 Patrick Zachmann will be in Paris to teach how to build a documentary reportage, from ideation to publication
EXHIBITIONS
Temple of Hercule on citadel Hill in Amman. Jabal al-Qal'a, Jordan. 2012. © Josef Koudelka / Magnum Photos.
Vestiges 1991-2014 At the Forte di Bard the Italian premiere of the most impressive project created by the famous Czech photographer Josef Koudelka
EXHIBITIONS
Richard Avedon, Audrey Hepburn and Art Buchwald, with Simone d'Aillencourt, Barbara Mullen, Frederick Eberstadt, and Dr. Reginald Kernan, evening dresses by Balmain, Dior, Patou, Maxim's Paris, August 1959.© The Richard Avedon Foundation.
Beyond Beauty Gagosian Rome presents a career-spanning exhibition dedicated to Richard Avedon
FPmag
editor in chief Sandro Iovine | sandro.iovine@fpmagazine.eu - senior writer Stefania Biamonti - web developer Salvatore Picciuto | info@myphotoportal.com - linguistic coordination Nicky Alexander - translations Nicky Alexander, Rachele Frosini - contributor Davide Bologna, Mimmo Cacciuni Angelone, Laura Marcolini, Stefano Panzeri, Pio Tarantini, Salvo Veneziano - local Lazio correspondent Dario Coletti local Sardinian correspondent Salvatore Ligios - local Sicilian correspondent Salvo Veneziano - editorial office via Spartaco, 36 20135 Milano MI | redazione@fpmagazine.eu - phone +39 02 49537170 - copyright © 2015 FPmag - FPmag is a pubblication of Machia Press Publishing srl a socio unico, via Cristoforo Gluck, 3 20135 Milano MI - VAT no. 07535000967 C.F. (TAX code) 07535000967 - Copyright © 2015 FPmag - Registered at Tribunale di Milano No. 281 on the 9th September 2014


ITA - Informativa sui cookie • Questo sito internet utilizza la tecnologia dei cookies. Cliccando su 'Personalizza/Customize' accedi alla personalizzazione e alla informativa completa sul nostro utilizzo dei cookies, cliccando su 'Rifiuta/Reject' acconsenti al solo utilizzo dei cookie tecnici, cliccando su 'Accetta/Accept' acconsenti all'utilizzo dei cookies sia tecnici che di profilazione (se presenti).

ENG - Cookie policy • This website uses cookie technology. By clicking on 'Personalizza/Customize' you access the personalization and complete information on our use of cookies, by clicking on 'Rifiuta/Reject' you only consent to the use of technical cookies, by clicking on 'Accetta/Accept' you consent to the use of both technical cookies and profiling (if any).