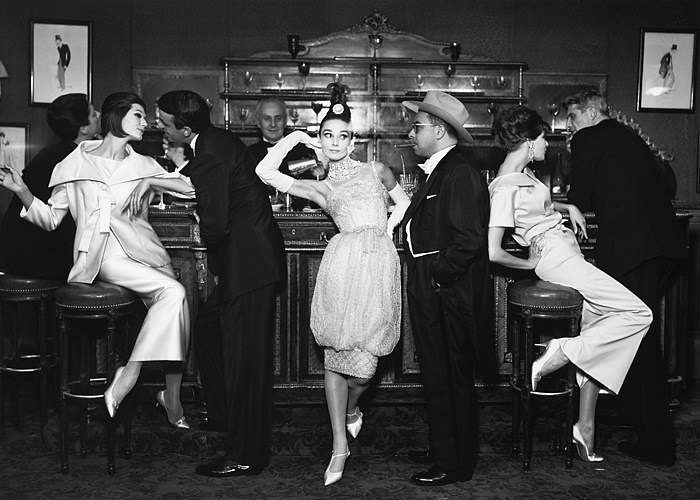 1 / 5 Richard Avedon, Audrey Hepburn and Art Buchwald, with Simone d'Aillencourt, Barbara Mullen, Frederick Eberstadt, and Dr. Reginald Kernan, evening dresses by Balmain, Dior, Patou, Maxim's Paris, August 1959.© The Richard Avedon Foundation.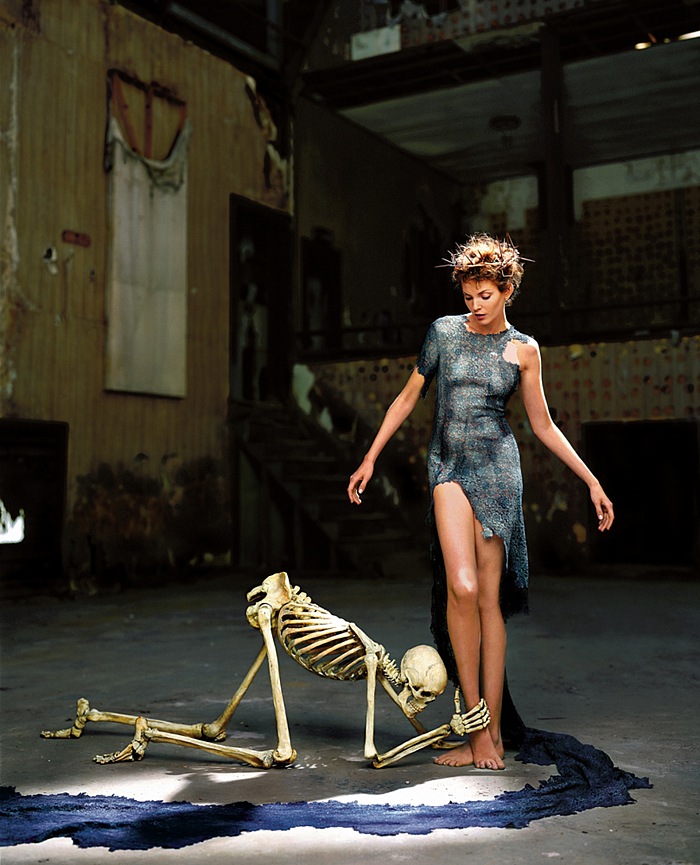 2 / 5 Richard Avedon, "In Memory of the late Mr. and Mrs. Comfort", a fable, Nadja Auermann, model, Montauk, New York, August 1995. © The Richard Avedon Foundation.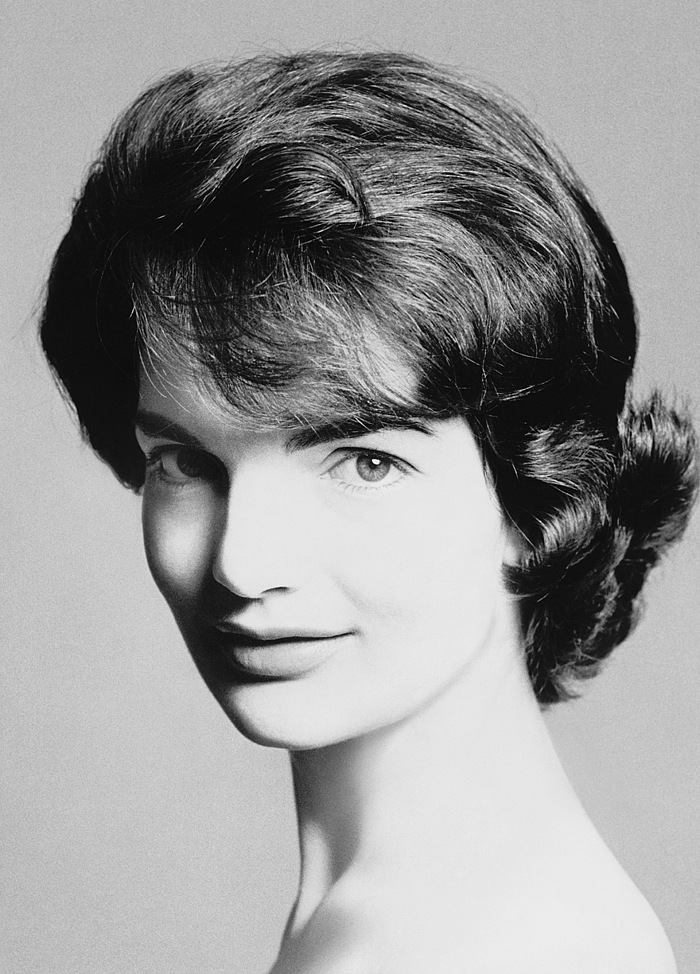 3 / 5 Richard Avedon, Jacqueline Kennedy, socialite, New York, January 14, 1958. © The Richard Avedon Foundation.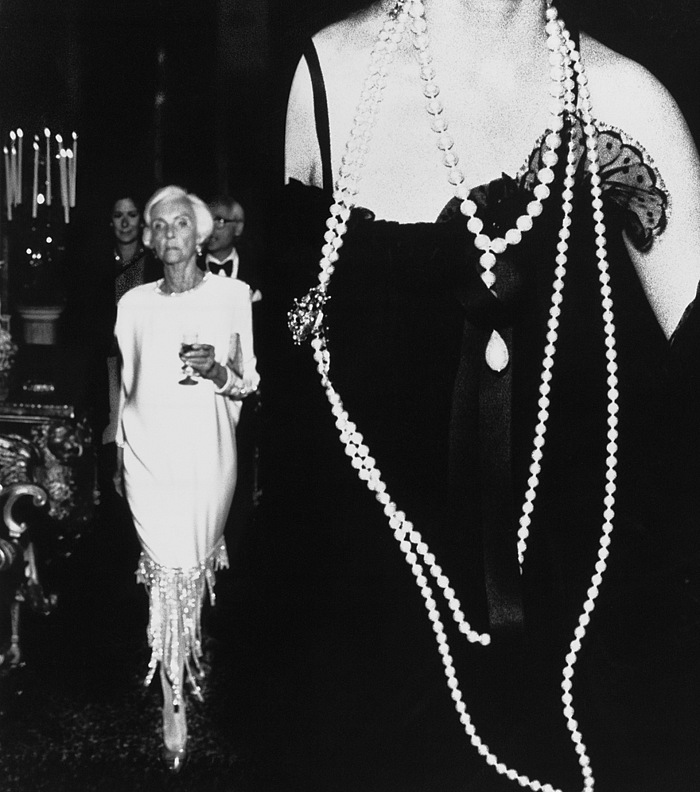 4 / 5 Richard Avedon, Volpi Ball #4, Jacqueline Delubac, Venice, Italy, August 31, 1991. © The Richard Avedon Foundation.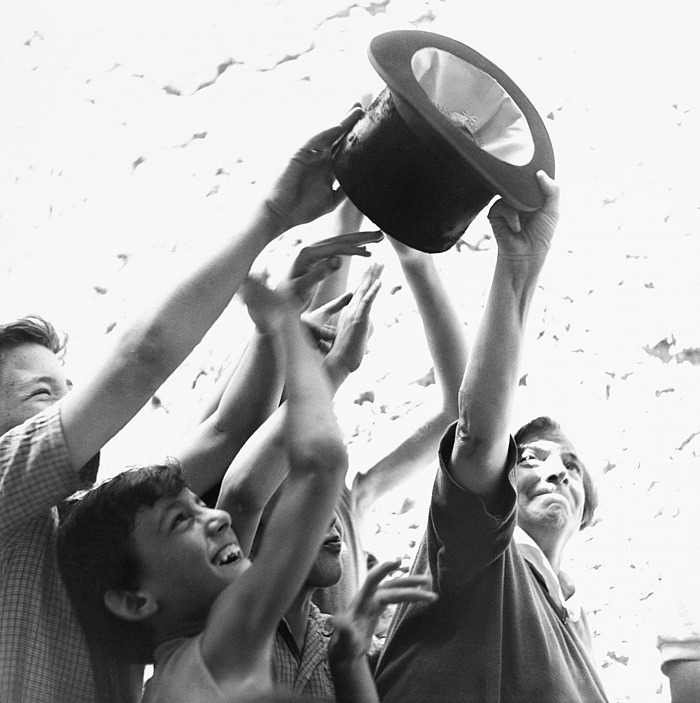 5 / 5 Richard Avedon, Zazi #13, street performer, Piazza Navona, Rome, July 27, 1946. © The Richard Avedon Foundation.
Beyond Beauty
Friday February 27th, at 6 pm, at the Gagosian Gallery in Rome will be inaugurated Avedon: Beyond Beauty, a career-spanning exhibition that includes nearly every editioned fashion photograph from Richard Avedon's highly distinctive and influential oeuvre, as well as a number of his iconic portraits of female subjects.
Young photographer's assistant in the U.S. Merchant Marine during World War II, from the beginning of his career as a fashion photographer in the 1940s, Avedon was renowned for his acute compositional awareness and, above all, for his distinctive, powerful and transformative imagery, which openly challenged the boundaries of conventional beauty establishing new models and new historical benchmarks. «Whenever I become absorbed in the beauty of a face, in the excellence of a single feature – he once said – I feel I've lost what's really there... been seduced by someone else's standard of beauty or by the sitter's own idea of the best in him. That's not usually the best. So each sitting becomes a contest».
The exhibition is therefore proposed as a real tribute to one of the most influential artists of the twentieth century, and it will also include the Early Paris Fashion Portfolio, eleven images commissioned by Harper's Bazaar between 1947 and 1957, all of which were taken outside of the studio and capture the street life of Paris.
Avedon: Beyond Beauty
Gagosian Gallery, via Francesco Crispi, 16 - Roma
27 February – 11 April 2015

opening times: from Tuesday to Saturday 10,30 am - 7 pm and by appointment
admission: free
info: +39 06 42086498
rome@gagosian.com
www.gagosian.com

published on 2015-02-26 in NEWS / EXHIBITIONS
MagnumPhotos
RichardAvedon
more in EXHIBITIONS


recent news
FPmag
editor in chief Sandro Iovine | sandro.iovine@fpmagazine.eu - senior writer Stefania Biamonti - web developer Salvatore Picciuto | info@myphotoportal.com - linguistic coordination Nicky Alexander - translations Nicky Alexander, Rachele Frosini - contributor Davide Bologna, Mimmo Cacciuni Angelone, Laura Marcolini, Stefano Panzeri, Pio Tarantini, Salvo Veneziano - local Lazio correspondent Dario Coletti local Sardinian correspondent Salvatore Ligios - local Sicilian correspondent Salvo Veneziano - editorial office via Spartaco, 36 20135 Milano MI | redazione@fpmagazine.eu - phone +39 02 49537170 - copyright © 2015 FPmag - FPmag is a pubblication of Machia Press Publishing srl a socio unico, via Cristoforo Gluck, 3 20135 Milano MI - VAT no. 07535000967 C.F. (TAX code) 07535000967 - Copyright © 2015 FPmag - Registered at Tribunale di Milano No. 281 on the 9th September 2014