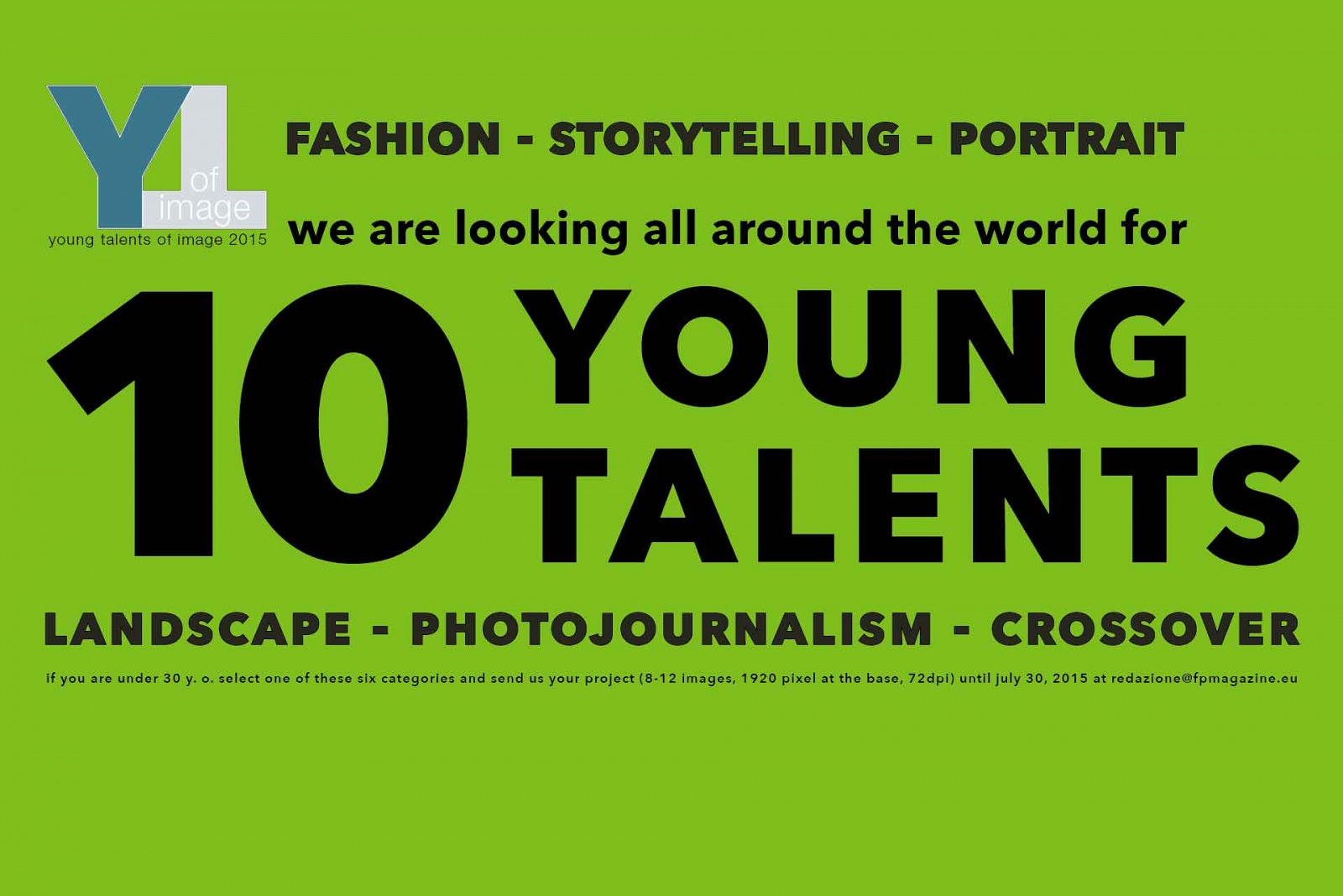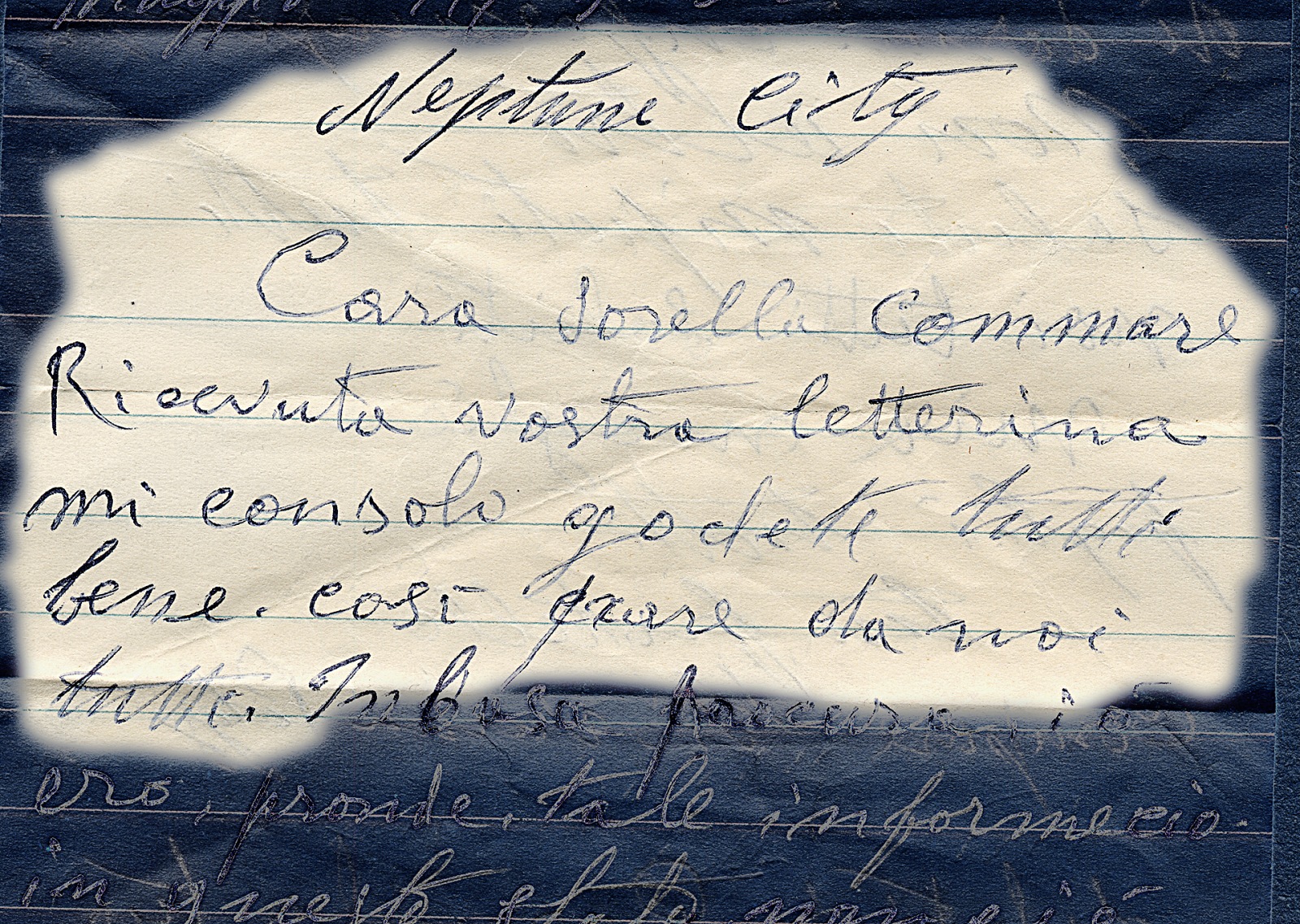 i«Dear sister commare, your letter received, we are all well, so I console myself for all of you ...» Courtesy archivio Veneziano-Polizzi-Marino.
The first part of the twentieth century has been characterised by strong migration flows from the areas of economically depressed Europe to the United States of America. There were many who moved in search of a job that separated them from their home above all those from Southern Italy. Relationships with families were maintained by letter, but photographs also had a great importance they were exchanged to keep memories alive and the bond with their hometown


At the beginning of the last century many Sicilians left with their cardboard suitcases to the Americas in search of their fortune and well-being which they could not find in their hometown. It was the men who generally left: youngsters or heads of the household.
They boarded Ancient Ocean liners in the port of Palermo – among which were the famous Tirrenia and the Saturnia – and after a time that seemed endless, a telegram arrived in Sicily which stated that they had arrived safe and sound, which the families then hastened to show to neighbours and relatives with joy. On rare occasions, however, after the fateful telegram of arrival, migrants, especially younger people, did not get in touch with their families of origin anymore and nothing more was known of them.
Generally however, that telegram was followed by an exchange of correspondence by postal and airmail and often, through it, they exchanged photographs able to refresh their visual memory and to keep in contact with their families, as they grew and changed.
In America, the emigrants took on any kind of work, and when they acquired the right, they recalled their wife and children to join them in the Promised Land.
Others, however, continued to live alone in the States awaiting the retirement age to return to Italy and be reunited with the rest of the family for good, who meanwhile, lived and prospered thanks to the lavish subsidies sent by the heads of the household Midicano.


The status Midicano (American) slowly but surely gained certain importance, especially in small towns, and created a new very wealthy social stratum, sometimes able to compete with that of the feudal nobility, who dominated the nation.
After the war, the American relatives played an important role in supporting their hometowns in Italy which were ravaged by conflict, by sending a huge amount of gift-packs, very valuable at this particularly difficult time.
Around the fifties, many Italian immigrants thought it a good idea to marry off their daughters to boys from their hometown, with marriage they would also acquire the right to move to the US, further increasing the large group of Italian-American families.

[ Angela Marino ]


--------------------------------------------
(*) - The word commare is used in the South of Italy and is dialect not Italian. It has several meanings:
- Godmother.
- It can be a title before the name of a woman.
- It is a way to address a woman.

iNew York City, USA, June 1, 1909. Courtesy archivio Veneziano-Polizzi-Marino.
i«New York City, USA, June 1, 1909. Dearest commare, I drop you a line on a postcard, with my picture of when I was in the country to sell the cloth ...» (back of the postcard with the previous image). Courtesy archivio Veneziano-Polizzi-Marino.
iThe Italian migrants sent their photos to their families back in their hometowns and, in response, from Italy they received photos of grandparents and elderly parents, young wives and sisters and of children in the most incredible poses. Courtesy archivio Veneziano-Polizzi-Marino.
iIn the images sent to Italy the formality of the situation and the desire to emphasize a status acquired is also evident through the clothes, worn in some cases with undisguised embarrassment. Courtesy archivio Veneziano-Polizzi-Marino.
iEven the Great War makes its appearance in the long-distance exchanges between Italy and America. Courtesy archivio Veneziano-Polizzi-Marino.
iAmerica is not directly affected by the war and the youngster's thoughts have turned elsewhere. In letters written in increasingly bastardised English, photographs and euphoric stories appear of encounters with «una ghella vero nasi» (a very nice girl). Courtesy archivio Veneziano-Polizzi-Marino.
iIn the Italian-American community there is still no trust in local boys, so families send their daughters to Italy to marry the good picciotti (young men) of their hometown and then come back to the United States with them. Courtesy archivio Veneziano-Polizzi-Marino.
iReaching a certain economic stability American families are formed due to marriages that celebrate new unions. Courtesy archivio Veneziano-Polizzi-Marino.
iOver the years, the emigrants of yesterday become the forefathers of many very close families, who maintain contact with their hometown through the photographs, which become real letters. Courtesy archivio Veneziano-Polizzi-Marino.
iThe visual evidence of Christmas and, once again, the back of the photos used as support for the creation of a kind of syncretic text that allows the families of origin in Italy to take part in the migrant's family life. Courtesy archivio Veneziano-Polizzi-Marino.
iThe years have passed and the young emigrant who sold the cloth door to door has aged, but the correspondence with his hometown continues: «Goodbye Giovannino. I'm an old man but I'm fine». Courtesy archivio Veneziano-Polizzi-Marino.