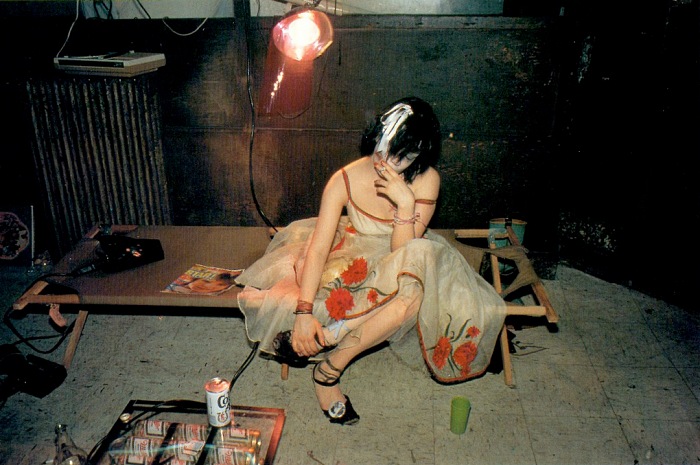 Nan Goldin, Trixie on the cot, NYC, 1979 (from The Ballad of Sexual Dependency). Cibachrome print. © Nan Goldin. Courtesy Artist & Guido Costa Projects.
MOSTRE
The Ballad of Sexual Dependency
In mostra alla Triennale di Milano, dal 19 settembre al 26 novembre 2017, The Ballad of Sexual Dependency, il celebre lavoro di Nan Goldin che affronta il tema della fragilità umana attraverso il racconto autobiografico dell'autrice
leggi...
MOSTRE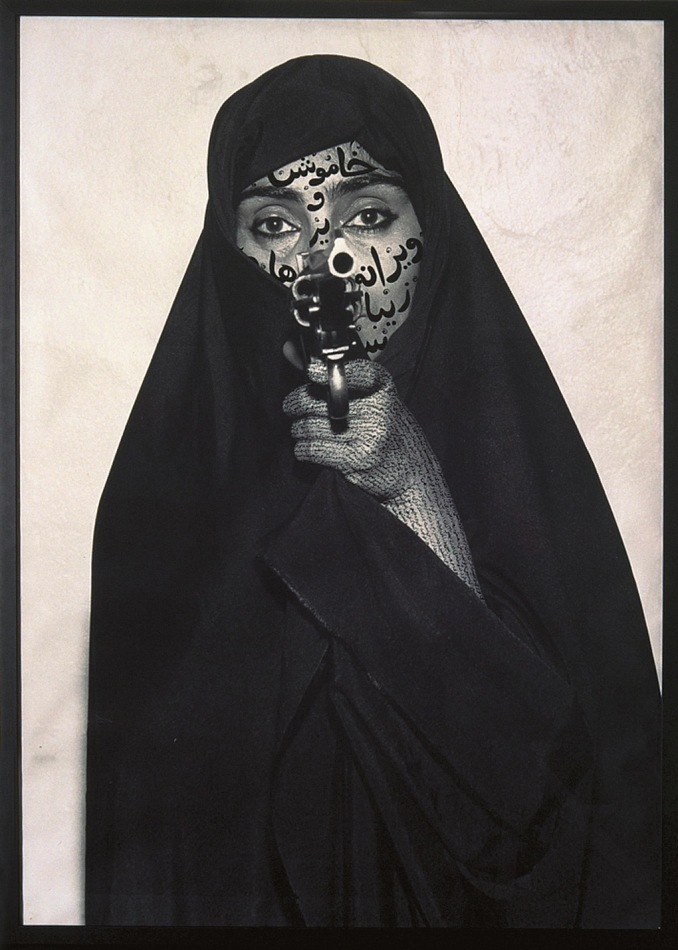 Shirin Neshat, Faceless, from Women of Allah Series, 1994. © Shirin Neshat/Courtesy Fondazione Sandretto Re Rebaudengo.
Sguardo di donna Presso la Casa dei Tre Oci, a partire dal 10 settembre 2015, un'esposizione che affronta alcuni temi profondi dell'esistenza umana attraverso lo sguardo di 25 autrici di fama internazionale
MOSTRE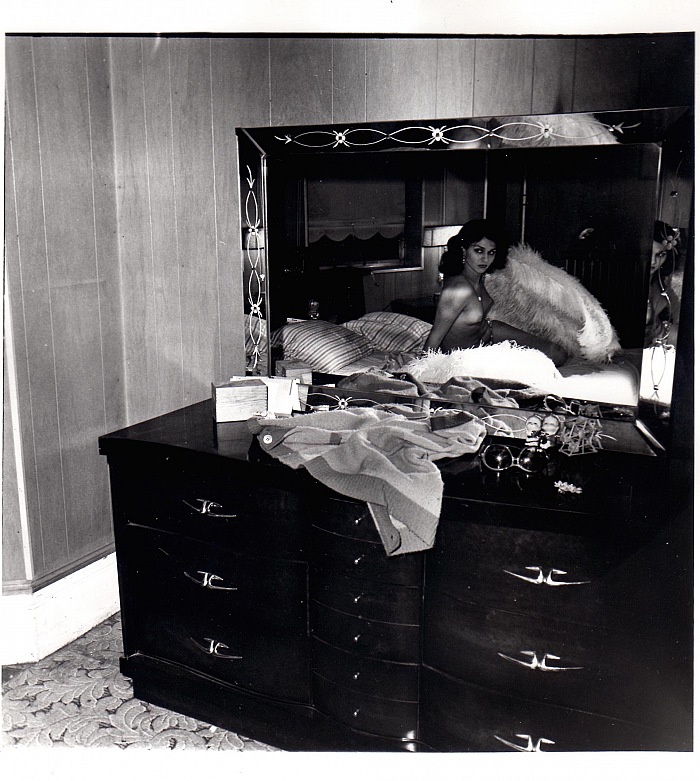 Nan Goldin, Untitled, Boston, 1971-1974. B/w vintage print, 25x20 cm.
Una brillante esordiente Lo spazio di Guido Costa Projects a Torino ospita un interessante percorso espositivo dedicato alla Nan Goldin delle origini
FPmag
direttore responsabile Sandro Iovine | sandro.iovine@fpmagazine.eu - caporedattore Stefania Biamonti | stefania.biamonti@fpmagazine.eu - web developer Salvatore Picciuto | info@myphotoportal.com - coordinamento linguistico Nicky Alexander - traduzioni Nicky Alexander, Rachele Frosini - collaboratori Davide Bologna, Mimmo Cacciuni Angelone, Laura Marcolini, Stefano Panzeri, Pio Tarantini, Salvo Veneziano - referente per il Lazio Dario Coletti - referente per la Sardegna Salvatore Ligios - referente per la Sicilia Salvo Veneziano - redazione via Spartaco, 36 20135 Milano MI | redazione@fpmagazine.eu - tel. +39 02 49537170 - copyright © 2015 FPmag - FPmag è una pubblicazione Machia Press Publishing srl a socio unico - via Cristoforo Gluck, 3 20135 Milano MI | P.I. 07535000967 - C.F. 07535000967 - Registrazione del Tribunale di Milano n. 281 del 9 settembre 2014