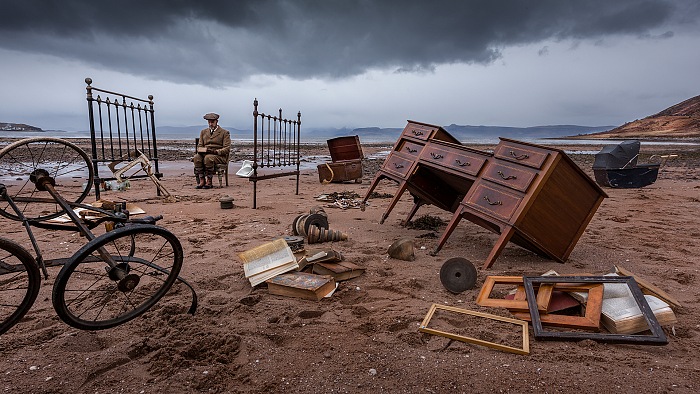 John Akomfrah, Vertigo Sea, 2015. Three channel HD colour video installation, 7.1 sound - 48'30''. Video still. © Smoking Dogs Films. Courtesy Lisson Gallery.
EXHIBITIONS
The Restless Earth
The Triennale di Milano in Milan hosts an exhibition, curated by Massimiliano Gioni, which tries to describe this unstable and agitated present as a polyphony of voices and narratives. On show until August 20th, 2017
more...
EXHIBITIONS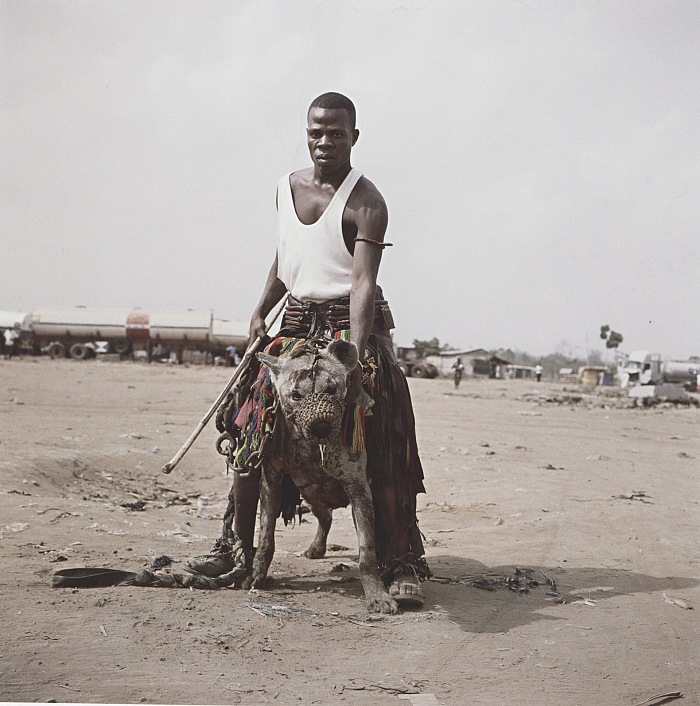 Pieter Hugo, Abdullahi Mohammed with Gumu, Ogere-Remo, Nigeria, 2007. From the series Gadawan Kura – The Hyena Men Series II. C-print, 172,5x172,5 cm. © the artist.
Fondazione Fotografia: 10 years old 2007-2017: a history of the world told through the images of the Fondazione Cassa di risparmio di Modena Collections. At Modena Foro Boario from March 11th to April 30th, 2017
FPmag
editor in chief Sandro Iovine | sandro.iovine@fpmagazine.eu - senior writer Stefania Biamonti - web developer Salvatore Picciuto | info@myphotoportal.com - linguistic coordination Nicky Alexander - translations Nicky Alexander, Rachele Frosini - contributor Davide Bologna, Mimmo Cacciuni Angelone, Laura Marcolini, Stefano Panzeri, Pio Tarantini, Salvo Veneziano - local Lazio correspondent Dario Coletti local Sardinian correspondent Salvatore Ligios - local Sicilian correspondent Salvo Veneziano - editorial office via Spartaco, 36 20135 Milano MI | redazione@fpmagazine.eu - phone +39 02 49537170 - copyright © 2015 FPmag - FPmag is a pubblication of Machia Press Publishing srl a socio unico, via Cristoforo Gluck, 3 20135 Milano MI - VAT no. 07535000967 C.F. (TAX code) 07535000967 - Copyright © 2015 FPmag - Registered at Tribunale di Milano No. 281 on the 9th September 2014


ITA - Informativa sui cookie • Questo sito internet utilizza la tecnologia dei cookies. Cliccando su 'Personalizza/Customize' accedi alla personalizzazione e alla informativa completa sul nostro utilizzo dei cookies, cliccando su 'Rifiuta/Reject' acconsenti al solo utilizzo dei cookie tecnici, cliccando su 'Accetta/Accept' acconsenti all'utilizzo dei cookies sia tecnici che di profilazione (se presenti).

ENG - Cookie policy • This website uses cookie technology. By clicking on 'Personalizza/Customize' you access the personalization and complete information on our use of cookies, by clicking on 'Rifiuta/Reject' you only consent to the use of technical cookies, by clicking on 'Accetta/Accept' you consent to the use of both technical cookies and profiling (if any).