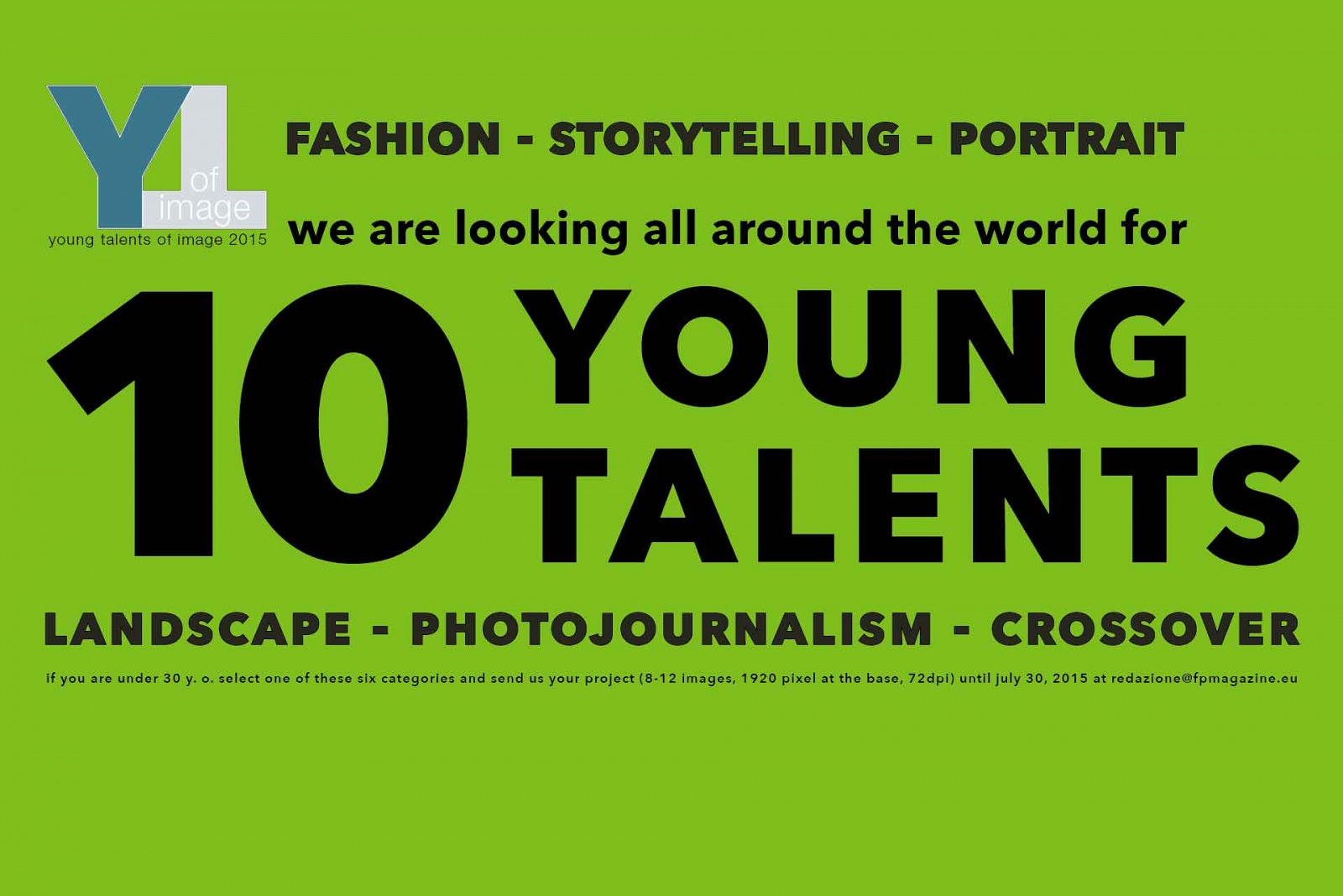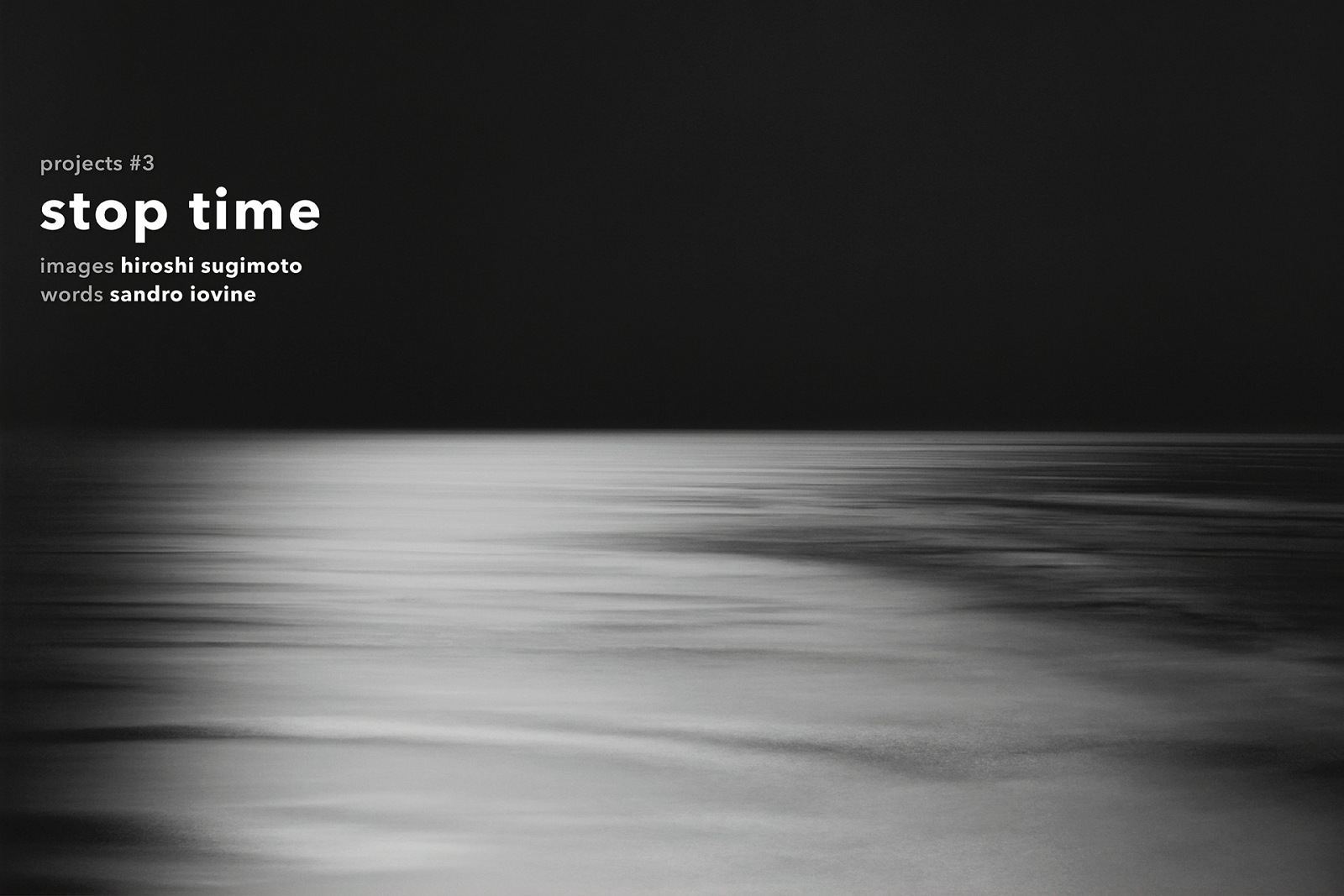 iHiroshi Sugimoto, Bay of Sagami, Atami, 1997.
Silver - salt print, 119,5x149 cm. Courtesy l'artista.
«My first view of the ocean came as an awakening. Of course I must have seen the ocean before, but this is my earliest and most vivid recollection of it. I spied it from Tokaido Line train, the seascape passing from left to right. It must have been autumn, because the sky had such vast, eye-opening clarity. We were riding high on a cliff, and the sea flickered far below like frames of a motion picture, only to disappear suddenly behind the rooks. The horizon line where the azure sea met the brilliant sky was razor sharp, like a samurai sword's blade. Captivated by this startling yet oddy familiar scene, I felt I was gazing on a primordial landscape»
Hiroshi Sugimoto*


Sugimoto's work represents a transverse universe and explores the landscape giving absolute priority to the relation between space and time. After all, the obsession of time and its sublimation through the search of a way of representing it appears to be mandatory in the explorations of the Japanese author.
Without taking into account his more explicit works such as Theaters, the delicate balance between space and time that is implied in the analysis of the photographic medium can be found also in Seascapes. Here, the marine landscape with its primordial aspect pervades the vision of the spectator and puts him in front of a sight that is the result of time, in the photographic sense, and together it is a consideration on the very same landscape through time. In fact, if it is true that the landscape constantly changes and transforms itself at the hands of man and nature, what can be observed when we see the infinite sea is a similar sight, if not the very same sight of what one would have seen thousands of years ago.
The prolonged time exposure allows us to collect, in a moment what is eternal, a more or less long interval where the sea motion shot from a distance is annulled in a primordial landscape.
In Diorama instead, the intervention of men appears more obvious as, with didactic aims, man becomes the landscape maker and locates fragments of fauna that is pulled out from nature and embalmed. In the same way, the camera is the maker of a vision as misleading as the sea bottom in natural history museums. «When i first arrived in New York in 1974, I visited many of the city's tourist sites, one of which was the American Museum of Natural History. I made a curious discovery while looking at the exhibition of animal dioramas: the stuffed animal positioned before painted backdrops looked utterly fake, yet by taking a quick peek with one eye closed, all perspective vanished, and suddenly they looked very real. I had found a way to see the world as a camera does. However fake the subject once photographed, it's has good as real.»

(1)

[ Sandro Iovine ]


--------------------------------------------


(

*)

-

Kerry Brougher and David Elliot, Hiroshi Sugimoto, Hirshhorn Museum and Sculpture Garden, Smitsonian Institution, Washington DC, 2006; p. 14.
(1) - ibidem; p. 45.
iHiroshi Sugimoto, Birds of The Alps, 2012.
Silver - salt print, 119,5x171,5cm. Courtesy the artist.

≡ Joan Fontcuberta, Safari, detail of the set up. © Joan Fontcuberta.

DIORAMAS FOR EVERYBODY
Sugimoto was not the only one to focus his photography on dioramas. During an exhibition in Girona in 1997, also Joan Fontcuberta with the work Safari took pictures of them to call into question the truthfulness of information communicated through photography.
Completely different, for the formal approach and attribution of meaning, the work of Gabor Palotai created at the beginning of 2000 in the rooms of the American Museum of Natural History and developed in panorama frames.

Gabor Palotai, AM MU NA HI (Pictures from the Americam Museum of Natural History). © Gabor Palotai.
iHiroshi Sugimoto, Tyrrhenian Sea, Conca 1994.
Silver - salt print, 119,5x149cm. Courtesy the artist.
≡THE EXHIBITION

Hiroshi Sugimoto. Stop Time
curated by Filippo Maggia
8 March – 7 June 2015

Foro Boario
via Bono da Nonantola, 2 – Modena (Italy)
www.fondazionefotografia.org

Opening Hours: from Wednesday to Friday, 3 pm - 7 pm; from Saturday to Sunday, 11 am - 7 pm.
Monday and Tuesday closed.
Admission fee: 5,00 €. Free entry all Wednesdays.






Some close ups of the fitting proposed by the exhibition Hiroshi Sugimoto. Stop Time presso at Foro Boario in Modena. © SB/FPmag.
iHiroshi Sugimoto, Birds of the South Georgia, 2012.
Silver - salt print, 119,5x184,5cm. Courtesy the artist.
iHiroshi Sugimoto, Photogenic Drawing 017, 2008.
Silver - salt toned print, 93,7x74,9cm. Courtesy the artist.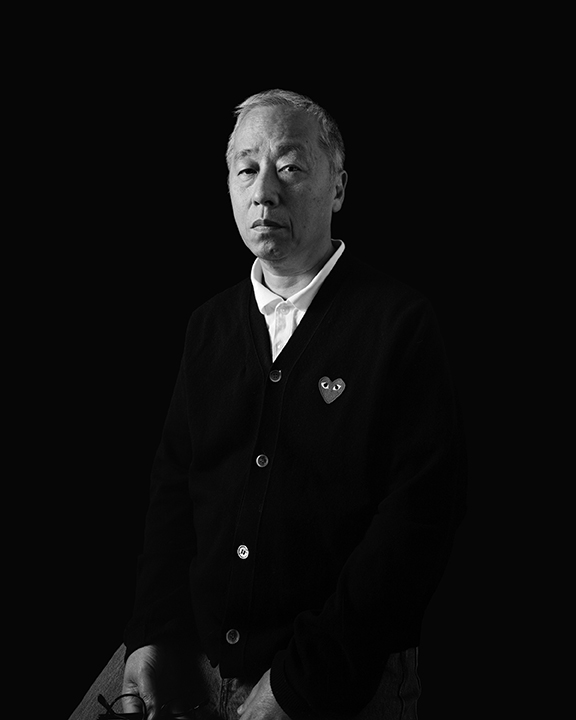 Hiroshi Sugimoto - Born in Tokyo in 1948, Sugimoto left his native Japan in 1970 to study art in Los Angeles at a time when Minimalism and Conceptual Art – both of which helped shape his aesthetic vision – reigned. Inspired by the systemic aspects of Minimal art, he explores his themes through a rigorous sense of seriality. As his work evolved, he created subjects of such conceptual depth that he has continued to re-visit them throughout his rich career. His approach is slow, meditative and prudent. Considered one the most authoritative interpreters of the contemporary photography scene, Sugimoto uses photography to investigate how history pervades the present. By photographing subjects that reimagine or replicate moments from the distant past and diverse geographical locations, he critiques the medium's presumed capacity to portray history with accuracy. Sugimoto has won many awards, including the Manichi Art Prize in 1988, the Hasselblad Award in 2001, 21st Praemium Imperiale in 2009, Medal of Honor with Purple Ribbon by Japanese Government in 2010, the Officier dans L'Ordre des Arts et des Lettres (The Order of Arts and Letters) by French Government in 2013. His works have been displayed in major museums around the world, including solo exhibitions at Palais de Tokyo in Paris, the J. Paul Getty Museum in Los Angeles (2014), the Lille Metropole in Lille (2012), the National Museum of Art di Osaka (2009), Neue Nationalgalerie in Berlin (2008), at the De Young Museum in San Francisco (2007), at the Hirshhorn Museum in Washington D.C. (2006), the Mori Art Museum in Tokyo (2005), the Fondation Cartier pour I'art contemporain in Paris (2004), the Solomon R. Guggenheim Museum of New York (2000), and at the Metropolitan Museum of Art of New York (1995). He currently lives and work between New York and Tokyo.
Photo: Self-portrait. © Hiroshi Sugimoto.