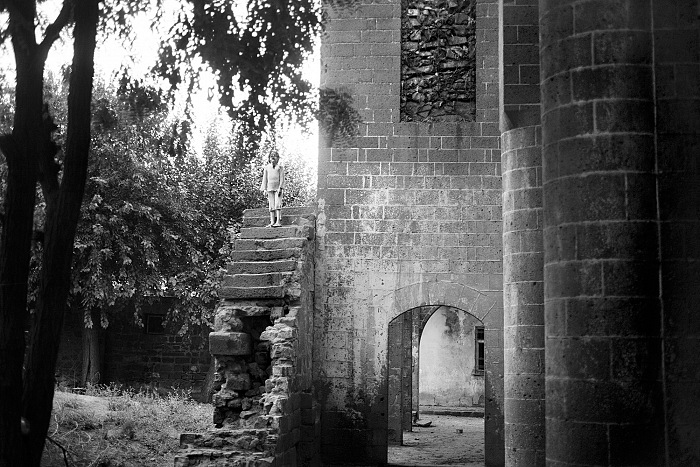 A young girl stands on the ruin of the Surp Giragos Armenian Church in Diyarbakir, Turkey, which was subsequently reconstructed with the encouragment of the city. A significant community once flourieshed in this south-eastern province. © Kathryn Cook.
MOSTRE
La Memoria degli Alberi
In mostra, presso la Galleria del Cembalo a Roma, il lavoro sul genocidio armeno della fotografa americana Kathryn Cook
leggi...
FPmag
direttore responsabile Sandro Iovine | sandro.iovine@fpmagazine.eu - caporedattore Stefania Biamonti | stefania.biamonti@fpmagazine.eu - web developer Salvatore Picciuto | info@myphotoportal.com - coordinamento linguistico Nicky Alexander - traduzioni Nicky Alexander, Rachele Frosini - collaboratori Davide Bologna, Mimmo Cacciuni Angelone, Laura Marcolini, Stefano Panzeri, Pio Tarantini, Salvo Veneziano - referente per il Lazio Dario Coletti - referente per la Sardegna Salvatore Ligios - referente per la Sicilia Salvo Veneziano - redazione via Spartaco, 36 20135 Milano MI | redazione@fpmagazine.eu - tel. +39 02 49537170 - copyright © 2015 FPmag - FPmag è una pubblicazione Machia Press Publishing srl a socio unico - via Cristoforo Gluck, 3 20135 Milano MI | P.I. 07535000967 - C.F. 07535000967 - Registrazione del Tribunale di Milano n. 281 del 9 settembre 2014