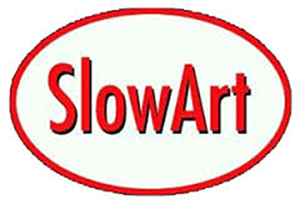 Emerging Artists 2016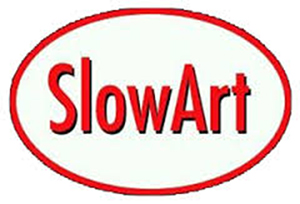 SlowArt Productions presents Emerging Artists 2016, the 24th annual competition devoted to the discovery, introduction and promotion of emerging artists.
The competition is open to all artists, national and international, working in all media. All forms of painting, drawing, sculpture, photography, graphics, digital and installation art, video, etc. are eligible. Entrants must be 18 years of age or older to apply. There is a $35.00 entry fee for one to four artworks entered, presentation is by digital JPG image files and/or print reproductions. There is a $5.00 fee for each additional artwork above four (2D artworks and sculptors provide for different modalities of participation). Payments must be made by credit card at time of entry using PayPal, or check or money order payable to SlowArt Productions. All online entries are via email or web post with direct html link. Winning artists will be featured in a group exhibition at the Limner Gallery in New York (March 2 - April 2, 2016). The exhibition will also be displayed on the Limner Gallery web site. Three artists will be featured in the annual Best of Limner magazine, a catalog of the best artists exhibiting at Limner Gallery, distributed to Limner Gallery patrons and collectors. Artists will be notified of acceptance or non-acceptance no later than December 30, 2015. Notification will be made via email and by posting on the results page. Artist retains all copyrights to submitted images and represented artwork. Digital images submitted with artist entry are for exhibition selection only and will be deleted after completion of the selection process. All works in the show must be for sale. The gallery will take a 35 percent commission on all sales. Sale price is determined by the artist.
More information about the contest are available here.
deadline: November 30th, 2015
entry fee: 35.00 $
prizes: group exhibition at the Limner Gallery and on the Limner Gallery web site, inclusion of the best works in a dedicated catalog
info: www.slowart.com | Limner Gallery

published on 2015-11-05 in NEWS / CONTEST
more in CONTEST


recent news
FPmag
editor in chief Sandro Iovine | sandro.iovine@fpmagazine.eu - senior writer Stefania Biamonti - web developer Salvatore Picciuto | info@myphotoportal.com - linguistic coordination Nicky Alexander - translations Nicky Alexander, Rachele Frosini - contributor Davide Bologna, Mimmo Cacciuni Angelone, Laura Marcolini, Stefano Panzeri, Pio Tarantini, Salvo Veneziano - local Lazio correspondent Dario Coletti local Sardinian correspondent Salvatore Ligios - local Sicilian correspondent Salvo Veneziano - editorial office via Spartaco, 36 20135 Milano MI | redazione@fpmagazine.eu - phone +39 02 49537170 - copyright © 2015 FPmag - FPmag is a pubblication of Machia Press Publishing srl a socio unico, via Cristoforo Gluck, 3 20135 Milano MI - VAT no. 07535000967 C.F. (TAX code) 07535000967 - Copyright © 2015 FPmag - Registered at Tribunale di Milano No. 281 on the 9th September 2014