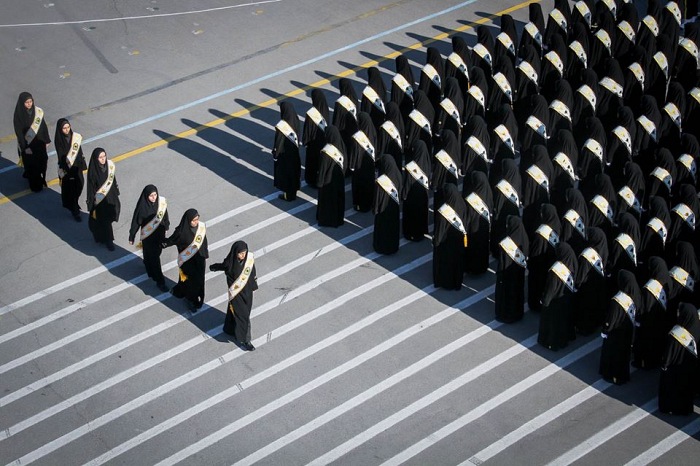 1 / 3 Army of woman, Foad Ashtari, Iran, Miglior Fotografia AIFF 2014. © Faod Ashtari.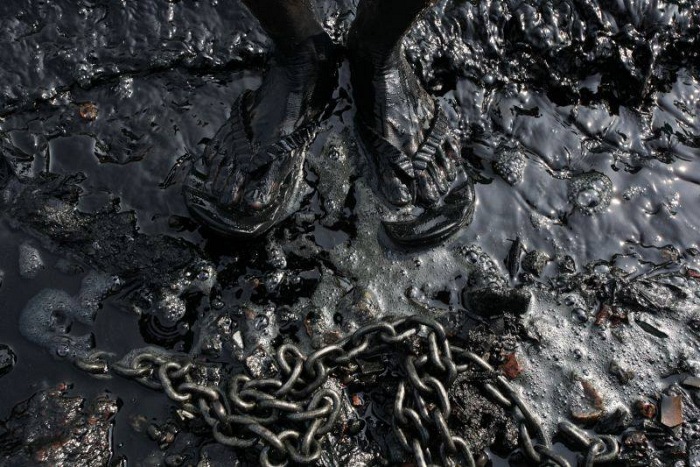 2 / 3 Footsoldiers, Mahfuzul Hasan Bhuiyan, Bangladesh, AIFF 2014 Categoria Libera. © Mahfuzul Hasan Bhuiyan.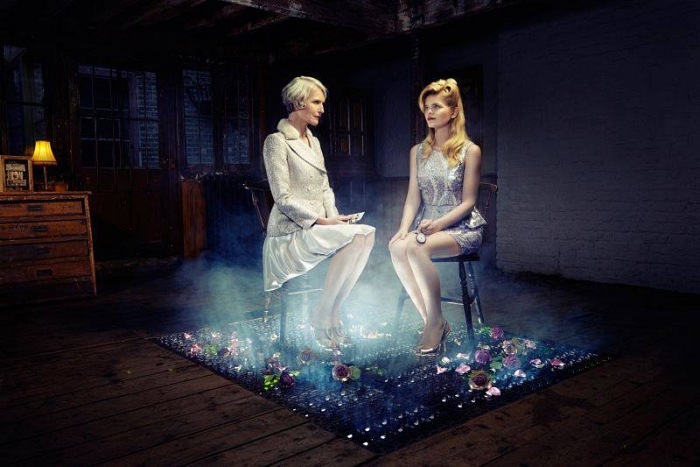 3 / 3 Delusion, Gillian Hyland, Ireland, AIFF 2014 Categoria Digitale. © Gillian Hyland.
AIFF 2015: not only cinema
As part of the third edition at the Ariano International Film Festival – which will be held from 30 July to 2 August 2015 and of which FPmag is media partner –, the International Photography Competition, as has become customary will be taking place. An initiative to which in previous editions, competitors from over 15 nations with more than a thousand works have participated.
The competition is free to enter while the deadline for the submission of works this year has been set for 30 June 2015. Each participant must present a mini portfolio composed of 6-10 images coherent in the narrative content and style, and each portfolio can be registered to only one single category. There are in fact two sections: Free (in which the author should submit to a single limitation: the photographs must not present any evidence of post -production. Only minor interventions on the colours, saturation, brightness and all that is needed to improve the picture, but without altering the content with photomontages, filters, etc. are allowed) and Digital (in which the authors are free to express their creativity with any kind of post production, no limits).
Cash prizes will be given and will be awarded on 31 July 2015 (the winners will be notified by 15 July, 2015) during the gala evening, which is scheduled at the Festival. Moreover, in the period between July 31 and August 3, 2015, there will be an exhibition with the finalists' photographs selected by the jury.
deadline: June, 30th 2015
info: +39 328 0946858
photocontest@arianofilmfestival.com
www.arianofilmfestival.com - www.facebook.com
published on 2015-04-01 in NEWS / CONTEST
AIFF2015
more in CONTEST


recent news
FPmag
editor in chief Sandro Iovine | sandro.iovine@fpmagazine.eu - senior writer Stefania Biamonti - web developer Salvatore Picciuto | info@myphotoportal.com - linguistic coordination Nicky Alexander - translations Nicky Alexander, Rachele Frosini - contributor Davide Bologna, Mimmo Cacciuni Angelone, Laura Marcolini, Stefano Panzeri, Pio Tarantini, Salvo Veneziano - local Lazio correspondent Dario Coletti local Sardinian correspondent Salvatore Ligios - local Sicilian correspondent Salvo Veneziano - editorial office via Spartaco, 36 20135 Milano MI | redazione@fpmagazine.eu - phone +39 02 49537170 - copyright © 2015 FPmag - FPmag is a pubblication of Machia Press Publishing srl a socio unico, via Cristoforo Gluck, 3 20135 Milano MI - VAT no. 07535000967 C.F. (TAX code) 07535000967 - Copyright © 2015 FPmag - Registered at Tribunale di Milano No. 281 on the 9th September 2014