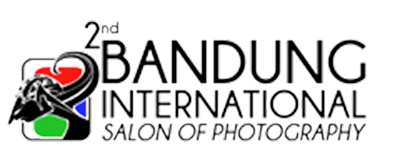 2nd Bandung International Salon of Photography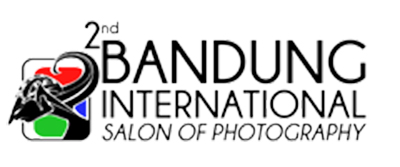 The Perhimpunan Amatir Foto (PAF) – the oldest photography club in Indonesia since 1924 – in association with Federation of Photographic Society of Indonesia (FPSI) organizes the 2nd Bandung International Salon of Photography (BISP). The contest is open to all photographers from all over the world, whether amateurs or professionals, and provides four categories: Open Color, Open Monochrome, Photo Travel, Portrait.
In order to participate, all authors must go to the submission page, fill the Registrant Data, select category they are interested, upload their images (not more than 4 images per section) and click on the Submit button. They will be directed to the PayPal page. Now they have only to pay the registration fee via PayPal to submit their entries. Entries must originate as photographs (image-captures of objects via light sensitivity) made by the entrant on photographic emulsion or acquired digitally. Images may be altered, either digitally or otherwise, by the maker and artwork or computer graphics created by the entrant may be incorporated if the photographic content predominates subject to divisional restrictions. By virtue of submitting an entry, the entrant certifies the work as his own (aliases are not permitted). Photos must be in JPG file format with 300 dpi & sRGB colour space (file size maximum: 8 MB) and each image must have a unique title. The prizes for the winners will include FIAP, PSA and FPSI Medals, and the inclusion of their images both in the large collective exhibition dedicated to the competition and in the related catalog. The exhibition will be conducted in accordance with the requirements and practices of FPSI (Federation of Photographic Society of Indonesia), FIAP and PSA.
Further information about the contest is available here.

deadline: November, 27th 2015
entry fee: 20 USD (1 to 2 Categories) | 40 USD (3 to 4 Categories)
prizes: FIAP, PSA and FPSI Medals, participation in the collective exhibition dedicated to the contest
info: sandywijaya86@gmail.com
bisp.paf-bandung.com
published on 2015-11-06 in NEWS / CONTEST
more in CONTEST


recent news
FPmag
editor in chief Sandro Iovine | sandro.iovine@fpmagazine.eu - senior writer Stefania Biamonti - web developer Salvatore Picciuto | info@myphotoportal.com - linguistic coordination Nicky Alexander - translations Nicky Alexander, Rachele Frosini - contributor Davide Bologna, Mimmo Cacciuni Angelone, Laura Marcolini, Stefano Panzeri, Pio Tarantini, Salvo Veneziano - local Lazio correspondent Dario Coletti local Sardinian correspondent Salvatore Ligios - local Sicilian correspondent Salvo Veneziano - editorial office via Spartaco, 36 20135 Milano MI | redazione@fpmagazine.eu - phone +39 02 49537170 - copyright © 2015 FPmag - FPmag is a pubblication of Machia Press Publishing srl a socio unico, via Cristoforo Gluck, 3 20135 Milano MI - VAT no. 07535000967 C.F. (TAX code) 07535000967 - Copyright © 2015 FPmag - Registered at Tribunale di Milano No. 281 on the 9th September 2014