news
real time updates from the world of images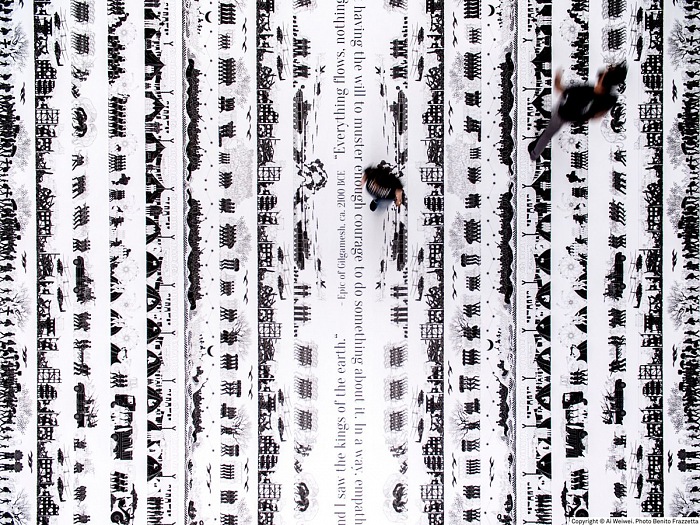 Ai Weiwei, Odyssey, 2017. Exhibition view, ZAC, Palermo. © Ai Weiwei. Photo: Benito Frazzetta.
EXHIBITIONS
Ai Weiwei. Odyssey
Until the 20th June 2017, at the ZAC – Zisa Contemporary Arts Zone exhibition space, in the city of Palermo (Sicily, Italy) Ai Weiwei presents Odyssey installation: a research project on refugee and refugee camps around the world
more...
EXHIBITIONS
Sidewalk angel, Emilia, 1998. © George Tatge.
Italia Metafisica Italia Metafisica is the exhibition of George Tatge in Florence from February 22 to March 22, 2015
CONTEST
Jump, © Aprison Aprison, Indonesia, Shortlist, Arts&Culture, Open, 2015 Sony World Photography Awards.
Sony WPA 2015: here the shortlist Shortlist revealed for 2015 Sony World Photography Awards
share
FPmag
editor in chief Sandro Iovine | sandro.iovine@fpmagazine.eu - senior writer Stefania Biamonti | stefania.biamonti@fpmagazine.eu - web developer Salvatore Picciuto | info@myphotoportal.com - linguistic coordination Nicky Alexander - translations Nicky Alexander, Rachele Frosini - contributor Davide Bologna, Mimmo Cacciuni Angelone, Glenda Cinquegrana, Laura Marcolini, Stefano Panzeri, Pio Tarantini, Salvo Veneziano - local Lazio correspondent Dario Coletti local Sardinian correspondent Salvatore Ligios - local Sicilian correspondent Salvo Veneziano - editorial office via Spartaco, 36 20135 Milano MI | redazione@fpmagazine.eu - phone +39 02 49537170 - copyright © 2015 FPmag - FPmag is a pubblication of Machia Press Publishing srl a socio unico, via Cristoforo Gluck, 3 20135 Milano MI - VAT no. 07535000967 C.F. (TAX code) 07535000967 - Copyright © 2015 FPmag - Registered at Tribunale di Milano No. 281 on the 9th September 2014